The Fifth PFEARFU General Council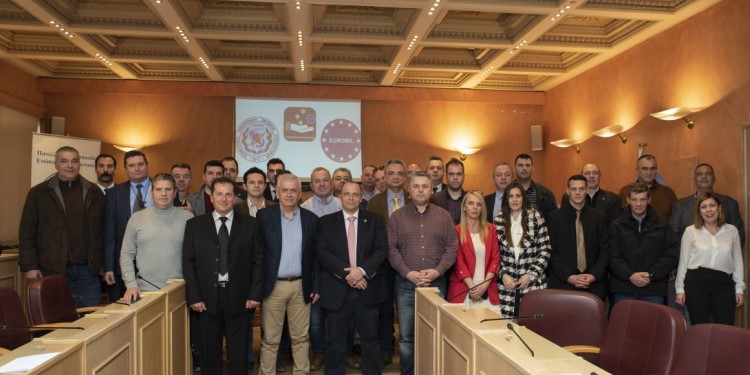 Abstract – On 1 February 2020, PFEARFU held its General Council (GC) and Board Meeting in the city hall of Athens. Chairmen and secretary generals from the regional military trade unions, attended the event in a climate of consensus with speeches and interventions. They presented their views on the progress of the trade unionism of the military personnel and they took important decisions on the follow-up. The establishment of the new Military University and the elections of our federation were the main issues among others.
Ministers, Members of the Parliament, the regional governor of Attica, the Mayor of Athens, trade unionists from the security forces (police and fire workers) and veteran associations were warmly invited as guests.
A particular touching moment, during the GC, was the award of PFEARFU's military personnel who saved a woman from suicide. The award was made by the Minister of Development and other MPs.
The press release is available here.
For further information, please contact PFEARFU.