Lifeline Ukraine, I'm listening to you!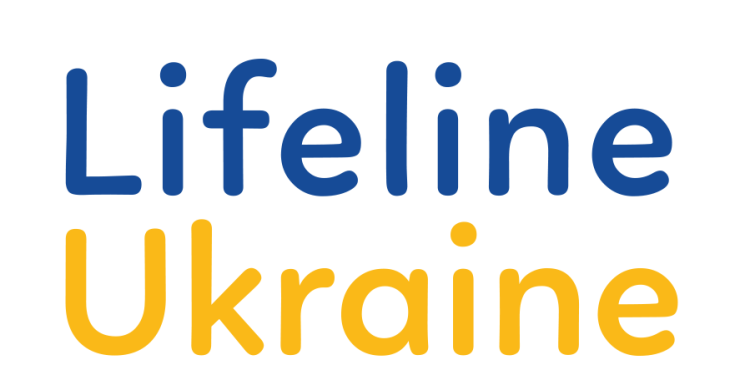 From 13 to 20 January 2020, the President of EUROMIL, Emmanuel Jacob, visited Ukraine to discuss veteran affairs with different stakeholders
Even if EUROMIL at the moment does not count a Ukrainian military association amongst its members, Ukraine remains one of its points of interest. In the summer of 2016, a delegation of EUROMIL visited Ukraine. Since this visit, EUROMIL maintains regular contacts with the Public Union of Ukrainian Association of Combatants and Volunteers ATO and other ones.
Via the UK Deputy Special Defence Advisor, Robin Seaword, EUROMIL was contacted by Paul Niland, the founder of Lifeline Ukraine, at the end of 2019. Lifeline Ukraine is a 24/7 suicide prevention and emotional first aid support line focusing on veterans. The operational team of Lifeline Ukraine is composed of about thirty responders being themselves veterans or married to a veteran, while other ones are, for instance, psychologists. However, one thing they all have in common is that they are l deeply committed to the goals of Lifeline Ukraine, which is basically "being there for Ukrainian veterans".
The hotline 7333 is operational since October 2019. Meanwhile, the team was supported by two training sessions. A first training was delivered by ERAN, the national suicide prevention and emotional first aid hotline in Israel. In early December 2019, a specialist from the US, Dr. April Naturale (one of the world's leading experts in suicide prevention through call centre operations) helped the team in their ongoing education.
For the third training session, which was organised during the period 13 – 20 January 2020, the goal was to get a better understanding of the kind of reasons for the issues our veterans face, and what kind of tools have been developed by European countries to help those veterans overcome the issues of re-adaptation and reintegration to civilian life when their military service has finished. Looking at the experienced partners to join us for this training session, there was no doubt that the World Veterans Federation (WVF) should be contacted to bring their experience in the field of veteran affairs on board.
With a team composed of EUROMIL (President Emmanuel Jacob), the WVF (with its President Dan Viggo Bergtun and the WVF medical advisor Geir Stamnes) as well as Mark Sandman (a US Vietnam veteran and trauma psychologist), two session of two days loaded with presentations, videos, sharing of information and debate, were organised. It became very clear that being a first responder for Lifeline Ukraine is not just a job for the team members, but it is a collective and a personal mission to achieve for each one of them. It is their conviction that they must support both veterans and others who need a listening ear or are looking for advice, and this whenever needed and wanted. A fantastic and touching example of their work has been written down by Paul Niland in the Kyiv Post.
We, EUROMIL and the WVF, certainly used the opportunity of our presence in Ukraine to have long talks with a delegation of the Cabinet of the Minister of Veteran Affairs and the Minister of Defence, as well as with the Chairman of the Rada's Committee on Social Policy and Protection of Veterans, Anatoliy Ostapenko. We shared our experiences, promoted our work as well the one of many Ukrainian associations, and finally offered our support to create the best possible social and living conditions for Ukrainian veterans and their families.
After a busy and sometimes emotional week as well, our return home was surely not the end of our Ukrainian relation, just as it will not be a unique occasion for which EUROMIL and the WVF joined their forces!