French and German Ministers of Defence Present Plan For More European Cooperation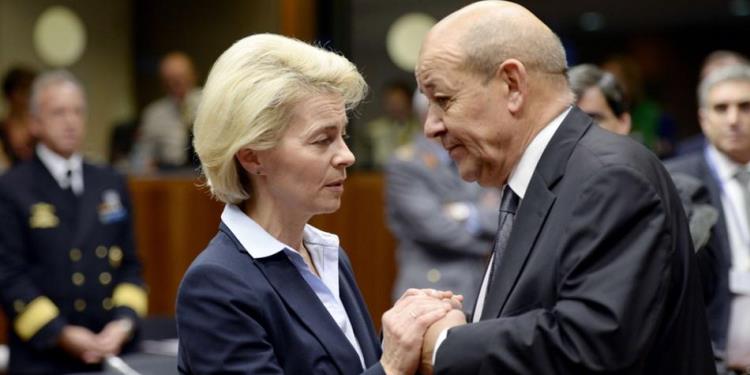 The French Minister of Defence, Jean-Yves Le Drian, and his German counterpart, Ursula von der Leyen, drafted a plan for a "European Defence Union", media reported on Monday, 12 September 2016. The plan, which was presented to their European colleagues and the European External Action Service, will be discussed during the Bratislava Summit (an informal meeting of the Heads of State and Government organised by the Slovak Presidency of the Council of the EU) on 16 September 2016.
EUROMIL welcomes this initiative – as well as previous calls (Czech Prime Minister, Italian Ministers) from high ranking national and EU Officials – to push for more European cooperation in defence matters. At the same time, EUROMIL calls for the recognition of the social dimension of a common defence project. To raise awareness for this important issue, EUROMIL addressed a letter to the French and German Ministers of Defence.