Debating Security Plus Report 2019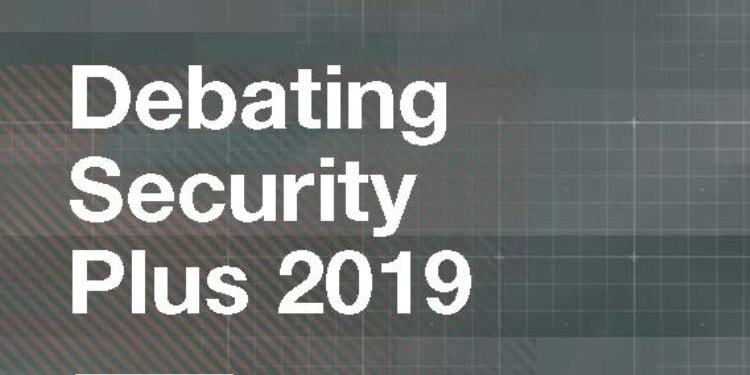 The report of the seventh edition of Debating Security Plus (DS+), a global online brainstorm that aims to yield concrete recommendations to global security challenges, has just been published.
Managed by the think-tank Friends of Europe, the 2019 edition of DS+ focused on the changing nature of warfare and its implication for the global thinking on peace, security and defence. The human dimension was included in the exercise to which contributed representatives from the military, parliaments, governments, multinational institutions, as well as civil society, industry, the media, think tanks and academia.
In this framework, EUROMIL was very pleased to partner up with Friends of Europe and organise an online discussion on LGBTQI+ Rights in the Security Sector in June-July 2019.
"While some do not consider the provision of human rights and fundamental freedoms for LGBTQI+ people in the security sector central to national security, Friends of Europe and EUROMIL reiterate our support for a more inclusive security sector which is open to those who are willing and able to serve."
Experts argued that "if we still treat this issue as a taboo, narratives explaining the value of including LGBTQI+ people in international security efforts will not appear", "real value comes from having a diverse team", "diversity provides strength rather than undermines it". As another expert pointed out, adopting the right policies is one thing but translating them into practice is another.  "Therefore, he encourages the creation of more LGBTQI+ networks because 'the more networks that exist and the more people or members of LGBT networks there are, the more difficult it would be perhaps later to make us disappear.'" There is thus still a long way to go.
Moreover, in the discussion on Women in Security, "EUROMIL  advocated for more diverse and inclusive armed forces arguing that they better reflect the societies they serve, they are more effective at fulfilling their tasks and they create a better working environment for all employees."
The DS+ 2019 report is available here.
For further reading on LGBTQI+ rights, please consult EUROMIL's article entitled "Inclusive Security Forces: Lifting the Taboos", which was first published on Friends of Europe's "Europe's World" platform.