Council of Europe Parliamentary Assembly on Social Rights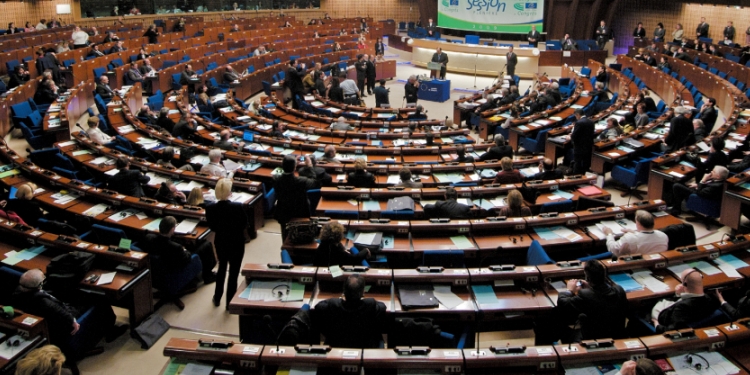 On 30 June 2017, the Parliamentary Assembly of the Council of Europe (PACE) adopted a resolution on "The 'Turin process': reinforcing social rights in Europe". The so-called "Turin process" was launched by the Secretary General of the Council of Europe in 2014 and aims at strengthening fundamental rights in Europe, especially the better implementation of the European Social Charter of the Council of Europe into European Union law.
In its latest resolution, PACE now states that "social rights are fundamental human rights" which should be granted to all citizens. The parliamentarians are concerned about the lack of compliance with social rights standards as outlined in the European Social Charter in different European states, but also in EU legislation. PACE parliamentarians call upon EU policy and law makers to incorporate the European Social Charter into the European Pillar of Social Rights to improve common bench-marking and coordination of social rights within Europe. With regards to complaint mechanisms, the resolution calls for a strengthening of the collective complaints mechanism linked to the European Social Charter.
Thanks to its participatory status at the Council of Europe, EUROMIL is able to launch complaints at the European Committee of Social Rights in cases of possible non-compliance with the European Social Charter. It registered a complaint in 2014, highlighting that Irish Defence Forces representative associations do not have full trade unions rights including the right to join an umbrella organisation. EUROMIL believes this to be in breach of the Articles 5 (the right to organise) and 6 (the right to bargain collectively) of the Revised European Social Charter.