AUME Leaves the Plenary of the COPERFAS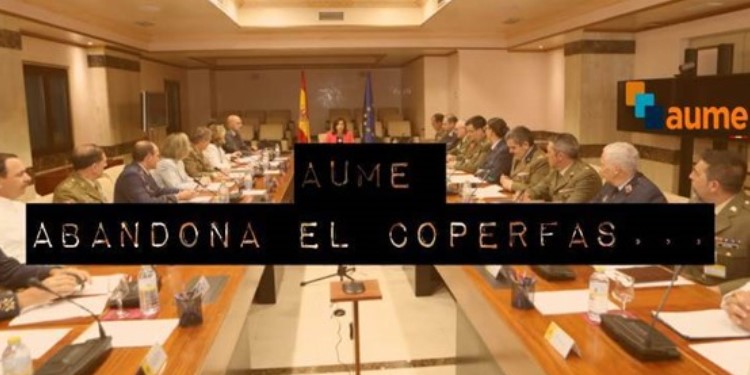 The representatives of AUME at the plenary meeting of the Armed Forces Personnel Committee, held on 16 December 2021 at the Ministry of Defense, have left the meeting claiming the lack of dialogue on behalf of the current Minister regarding the main issues and conditions of the Military profession in Spain – including any reference to the promise of increased wages (real increase, not the simulated drill of months ago). It is also concerning that the official position adopted by Minister is also against any advance in the rights of soldiers as citizens in uniform.
For these reasons, AUME has decided to suspend its participation at COPERFAS for the immediate future, and the Association is going to reconsider its relations with the Ministry of Defense so as to ensure the professional rights of the Spanish military are properly defended.
The original press release from AUME can be read here, in Spanish.
For more information please contact AUME.