The President of EUROMIL meets the Minister of Defence of North Macedonia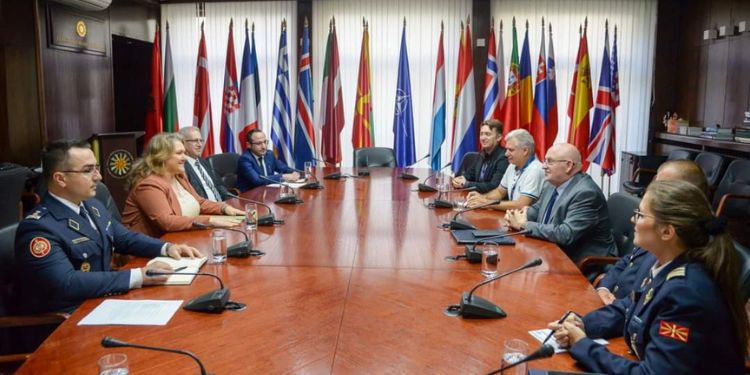 The Minister of Defence of North Macedonia, Ms. Slavjanka Petrovska met with the President of EUROMIL, Mr Emmanuel Jacob, where they discussed a key issue in defence – the improvement of the standard and working conditions of the members of the Armed Forces.
The Minister of Defence Ms. Slavjanka Petrovska underlined that in the past period, they made a big step forward for the army standard and enabled the soldiers, non-commissioned officers and officers in the Army of the Republic of North Macedonia to get their deserved place in the Macedonian society.
The President of EUROMIL also stated that the social dialogue with the Independent Defence Union and other unions is at the highest level: "Together, we brought the latest amendments to the Law on Service, which means high incomes and significant benefits for army members".