PFEARFU – ANS: Bilateral Members Meeting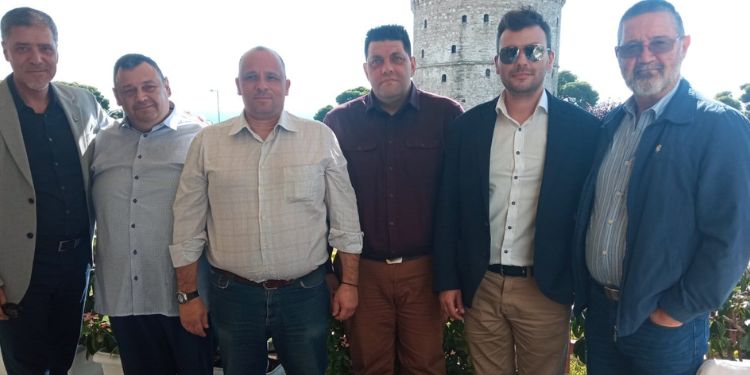 On 20 September, the President, Athanasios Sarris, and the Treasurer, Stergios Orkas, of  PFEARFU's Military Union of Thessaloniki met with the President of PFEARFU, Dimitrios Rotas, and the member of EUROMIL Board, Mr Georgios Zgardanas, and with the colleagues from Portugal and specifically from the ANS (Associação Nacional de Sargentos – National Associations of Sergeants) consisting of the President Antonio Lima Coelho and the President of the General Assembly Luis Bugalhao.
Furthermore, on 23 September, members of the Board of Directors of the Union of Military Regions of Central Macedonia consisting of the President Mr. Vasilios Yahoundis and the Vice President Mr. Georgios Tsigrelis, also held a meeting with the collegues from ANS. The meeting took place at the Guard Officers' Club of Thessaloniki, where, after a constructive discussion on issues of concern to the Armed Forces of both countries, a commemorative plaque was presented.
Press release available here (Greek language only).