The Climate-Security Nexus: Implications for Military Personnel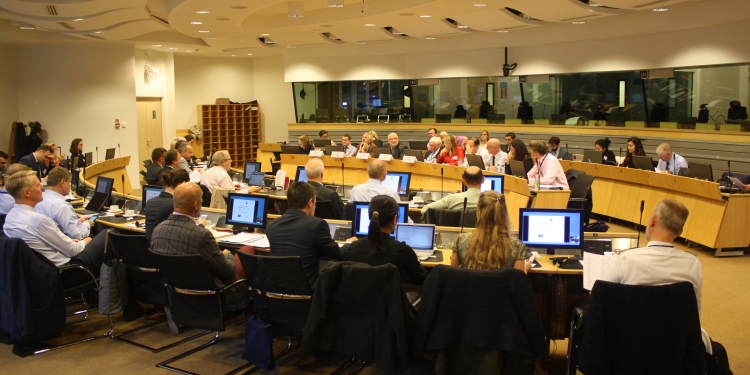 On 24 October 2019, the European Organisation of Military Associations and Trade Unions (EUROMIL), together with the Environment & Development Resource Centre (EDRC) and in association with the Brussels Dialogue on Climate Change (BDCD) and the Global Military Advisory Council on Climate Change (GMACCC) with the kind support of the EESC and the Swiss Federal Department of Foreign Affairs, organised a conference on "The Climate-Security Nexus: Implications for the Military – Installations, Operations and Personnel".
The conference brought together about 75 stakeholders from different institutions (EU, NATO, SHAPE, UN, OSCE, national departments of defence, foreign ministries and embassies, military trade unions and professional associations, academia, think tanks and NGOs) to
Raise awareness about the ways in which climate change impacts security challenges.
Exchange views of different stakeholders on what needs to be done to understand and address how the climate-security nexus affects military personnel.
Develop ideas on how to further work on these issues in a coordinated way.
The report of the conference is available here and selected presentations are available on the meeting website.