Public Hearing: Soldiers' rights in EU Member States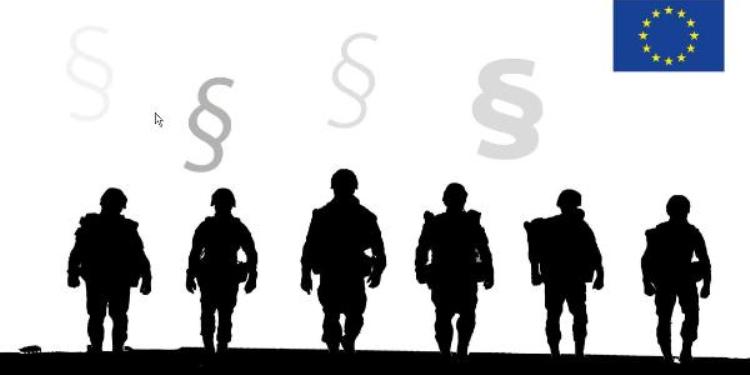 On 15 May 2018, EUROMIL President Jacob addressed the members of the Security and Defence (SEDE) Committee of the European Parliament during a public hearing on "Soldiers' rights in EU Member States".
MEP Clare Moody (S&D, UK), Vice-Chair of the SEDE Committee opened the hearing by pointing out the importance to discuss the rights and wellbeing of soldiers in EU Member States at the European Parliament.
Emmanuel Jacob was the first speaker. After a brief presentation of the goals of EUROMIL, he explained the importance of the right of association for military personnel and expressed his concern that military personnel are still denied this right in some European countries. He emphasized that in EUROMIL's experience, the right of association for military personnel does neither undermine military authority nor disrupt the chain of command. No loss of military efficiency or discipline can be observed in countries which have granted full association rights for their soldiers. He furthermore pointed out that the right of association in trade unions or professional associations without a well-defined framework for a social dialogue with mutual respect for all partners, is an empty box.
Besides the right of association, Mr. Jacob also explained the importance of social and working conditions of military personnel especially for those serving under the EU flag in CSDP missions. He finished by saying: "Security has a social dimension: The future framework of the European defence should include a strong social and human dimension!"
William McDermott, Project Officer at DCAF was the second speaker. He presented the Handbook on Human Rights and Fundamental Freedoms of Armed Forces Personnel which was published by OSCE-ODIHR and DCAF in 2008. He explained how differently states regulate the human rights and fundamental freedoms of armed forces personnel and especially touched upon issues of military jurisdiction, human rights education, political rights as well as non-discrimination. (The presentations of Mr. Jacob and Mr. McDermott are available here.)
In the subsequent Q&A session, MEPs expressed their concern about the situation of military personnel in their home countries, especially Spain (where soldiers are being dismissed from the armed forces at 45 years, without being offered support to re-integrate in the civilian labour market) and Poland (where a pension reform is being prepared which would significantly lower the pension of those persons, who joined the armed forces before 1991) were mentioned. But also cross-country issues such as vaccination standards before missions abroad and medical and psychological care during and after missions abroad were raised.
"We believe it is important to keep issues of military personnel's rights and wellbeing high on the agenda of the European Parliament" said Emmanuel Jacob after the hearing "EUROMIL stands ready to support MEPs with its experience and expertise."
Picture credit: European Parliament 2018 – European Union