Portuguese Ministry of Defence Rules Out Trade Union Rights of Military Associations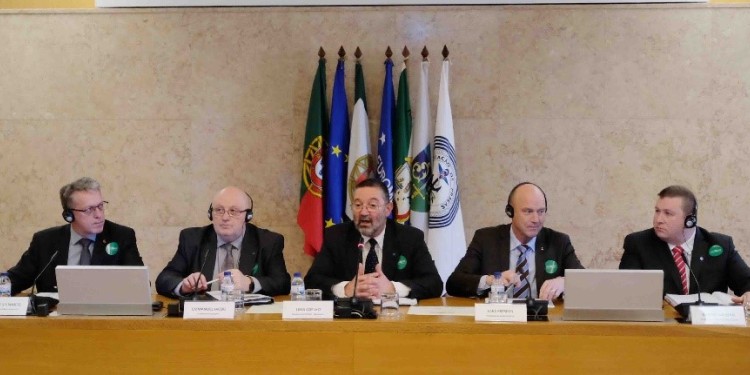 Abstract – The military professional associations in Portugal (ANS, AOFA, AP) members of EUROMIL, promoted several events and debates concerning the trade union rights for military, following decisions made public by the European Committee of Social Rights (ECSR). In these events were present different participants and guests including members of all political parties represented in the Portuguese parliament. The Portuguese Communist Party (PCP) parliamentary group addressed several questions to the government concerning this subject. On 15 August 2019 a national newspaper ("PUBLICO") published an article by Luciano Alvarez based on the answers presented by the Ministry of Defence. A. Lima Coelho (President of ANS) provides a free translation of the article here under. For more information, please contact ANS.
PCP questions Government about the transformation of military associations into unions as already happens in other countries
The Ministry of Defence is the opinion that the associations that represent the military are a sufficient model to safeguard "the adequate representation of their professional interests", thus not seeing the need for a change of status so that they are recognised as unions. At the beginning of July, the PCP parliamentary group questioned the Ministry of National Defence about the possibility of recognising trade union rights to military representative associations and about the measures the ministry intends to take to follow this path. The reasons for raising this issue, the Communists argue, are that the exercise of trade union rights in the Armed Forces is "not only under discussion, but expanding rapidly in many European countries." They also recall that, recently, "the European Committee of Social Rights has again recognised the military rights of the military". "It seems to be moving unequivocally towards the interpretation that the European Social Charter recognises trade union rights for the military. It turns out that in Portugal, the military's representative associations are successively relegated to the background, their hearing is often only formal and even attempts to silence the initiatives of these associations are growing", says the text of the question of the Communists.
The inherent restrictions 
The response from the ministry supervised by João Gomes Cravinho to the deputies of the PCP arrived on the 1st of this month: "Given the restrictions inherent in the special nature of the military profession, these restrictions stem from the fundamental role of the Armed Forces in national defence and sovereignty, any legislative change to recognise trade union rights for organisations representing the military would have to be previously studied and duly substantiated, and subject to the hearing of the Armed Forces General Staff and [military] branches." The document also states that the ministry "has no evidence that the current model is not sufficient to safeguard the adequate representation of their professional interests." The Ministry of National Defence concludes by reaffirming "the importance it attaches to dialogue with the professional associations of the military (…) in order to better defend the interests of the military institution".