PACE Adopts Resolution on Women in the Armed Forces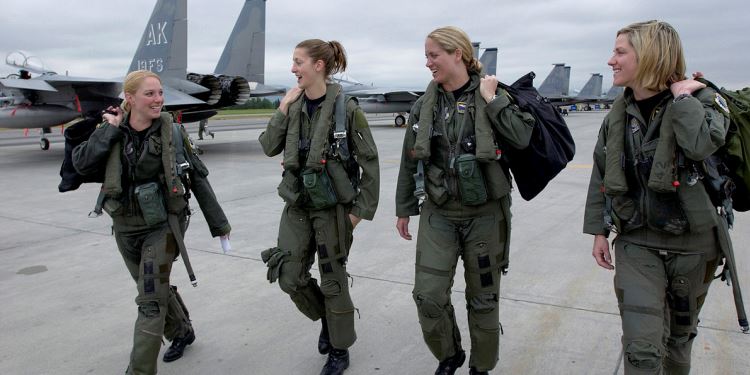 On 21 June 2016, the Parliamentary Assembly of the Council of Europe (PACE) has adopted the Resolution "Women in the armed forces: promoting gender equality, putting an end to gender-based violence". The Resolution was drafted by the French Senator Maryvonne Blondin, who also exchanged views with EUROMIL during her fact-finding visit to Brussels.
The Resolution acknowledges the fact that women in the armed forces are today still a minority and often times have to adapt to an environment designed for and by men. PACE therefore makes recommendations to improve gender equality in three specific areas:
Recruitment and career management: Amongst others, PACE recommends armed forces to open all their positions for women, to promote the deployment of women in foreign operations, to develop more flexible career opportunities and to enhance the balance between private and work life.
Creation of a climate more conducive to gender equality: PACE calls for teaching the gender dimension in military trainings, creating a culture in which all differences are positively accepted and including gender advisors in all military bodies.
Combating gender-based violence: Legislation to effectively fight gender-based violence should be in place and open to military personnel, a zero-tolerance policy towards gender-based violence in the armed forces should be implemented and all levels of the chain of command should be aware of the need for such a policy.
PACE furthermore calls on national Parliaments to take a more active role in monitoring the situation in their national armed forces by taking into account national and international standards (such as the UN Resolution 1325 on Women, Peace and Security).
EUROMIL is pleased to host a panel discussion on 21 October 2016 (linked to its 5th Congress and 114th Presidium Meeting) on the topic of Women in the Armed Forces. Ambassador Marriët Schuurman, NATO Special Representative for Women, Peace and Security, will deliver a key note speech in the morning. After a coffee break, Ms. Blondin will present the PACE Resolution and discuss her findings as well as the recommendations of the Assembly with other panellists (already confirmed: MEP Hilde Vautmans) and the audience.
The event will take place on 21 October 2016 as from 9 am at the International Auditorium of the International Trade Union House (ITUH) located at 5 Boulevard Roi Albert II, 1210 Brussels. Should you be interested in joining the event as an external guest, please register here, or contact the EUROMIL Office for more information.