Joint Press Release of ASSODIPRO and AFeVA Sardinia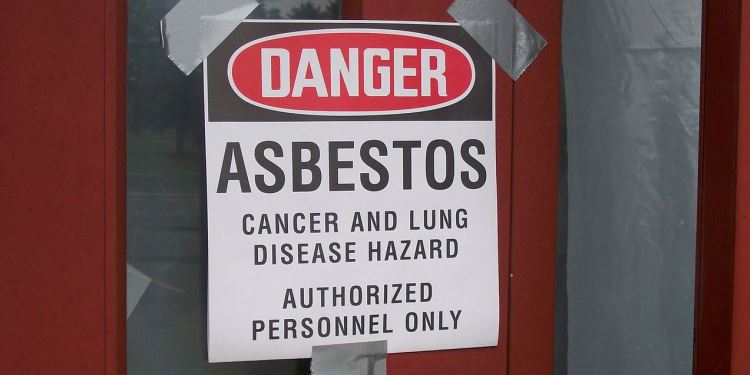 Abstract – Military personnel and the Italian armed forces in general are overwhelmed by a tragedy caused by undue exposure to deadly asbestos fibres. The crisis is estimated to peak between 2020 and 2025. Nevertheless, the issue of compensation for the damage suffered is unsolved yet. The reasons for that are the following:
A lack of data gathering concerning workplace accidents;
The long latency period of the manifestation of asbestos related diseases and disorders and
A lack of epidemiological investigation within the armed forces.
ASSODIPRO and AFeVA Sardinia are collaborating with Domenico Rossi, Deputy Secretary of Defence to ameliorate this situation. Proposals include:
Social security related "benefits" for military and civilian personnel of the Defence and National Security forces who were exposed to asbestos.
Sanitary and epidemiological surveillance, including a national registry for military and security personnel.
Criteria for the assessment and evaluation of the percentage of disability and possible aggravation of irreversible damages caused by the exposure to asbestos and biological agents, chemicals, carcinogens as well as for the recognition of legal benefits for the victims and their families.
Taking together the navy, army, air force and military police personnel, there are currently 405 confirmed cases of diseases caused by asbestos in Italy. Out of these cases, 211 people died because they were exposed to asbestos at their work place.
The original text is available hereunder. For further information please contact ASSODIPRO.
Comunicato CAD (AFeVA Sardegna e Assodipro) 
Purtroppo, il fatto che il personale delle Forze Armate e tutto il Comparto Difesa sia travolto dalla tragedia causata dalla indebita esposizione alle micidiali fibre di amianto è un dato tragicamente incontrovertibile che troverà il suo picco di incidenza intorno al 2020/2025, continuando a provocare malattie incurabili e a mietere vite umane nei successivi 15/20 anni e oltre. Tuttavia, sulla attuale e pregressa dimensione del danno subìto dal personale dipendente non c'è chiarezza.
Tale situazione è dovuta in primo luogo a: (I) una atavica grave e generale sottorilevazione del fenomeno infortunistico professionale, che unita ad altri fattori quali (II) il lungo periodo di latenza della manifestazione delle malattie e patologie asbesto correlate rispetto alla prima esposizione al cancerogeno minerale (III) e interni alle FFAA relativi all'organizzazione della rilevazione epidemiologica, completano il quadro.
Il CAD, composta da ASSODIPRO e AFeVA Sardegna sta collaborando con il Ministro Difesa, con il tramite del Sott. Segr. Domenico Rossi, ed i vertici della sanità militare su proposte che comprendono :
"Benefici" previdenziali connessi alla inconsapevole esposizione ad amianto subìta dal personale militare e civile della Difesa e della Sicurezza Nazionale esposti e vittime dell'amianto;
Sorveglianza sanitaria ed  epidemiologica.
Registro nazionale per la sorveglianza sanitaria e epidemiologica del personale della difesa e sicurezza nazionale.
Criteri per l'accertamento e la valutazione della percentuale dell'invalidità e dell'eventuale aggravamento degli irreversibili danni provocati dalle esposizioni ad amianto e ad agenti biologici, chimici, cancerogeni e per il riconoscimento dei benefici di legge previsti a conforto delle vittime e ai familiari superstiti.
Modifica all'art. 5 del d.p.r. 7 luglio 2006, n. 243 (gu n.183 del 8-8-2006 ) .
Interpretazione autentica dell'art. 6 del d.l. 6 dicembre 2011, n. 201 (gu n.284 del 6-12-2011 – suppl. ordinario n. 251 )
I NUMERI DELLA TRAGEDIA ( casi accertati ) CAUSATA DALL' ESPOSIZIONE ALL' AMIANTO :
PERSONALE MILITARE MARINA             : 102 casi dei quali   77 deceduti
PERSONALE MILITARE AERONAUTICA : 76 casi dei quali     45 deceduti
PERSONALE MILITARE ESERCITO          :  112 casi dei quali  39 deceduti
PERSONALE MILITARE CARABINIERI   : 115 casi dei quali   50 deceduti
PERSONALE MILITARE GdF                      : situazione non rilevata
PERSONALE CIVILE                                    : situazione non rilevata