P.FE.AR.F.U Congress and High-Level Meetings in Greece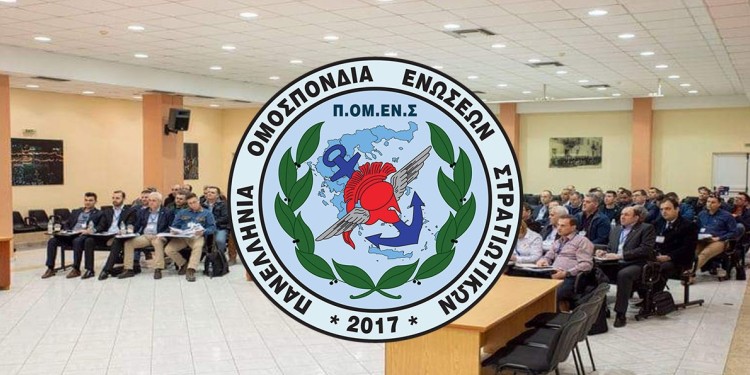 Abstract – On Saturday and Sunday, 2 and 3 March 2019, P.FE.AR.F.U held its third congress in Lamia. Delegates from all over the country attended the congress in a climate of consensus with speeches and interventions. They presented their views on the progress of the trade unionism of the in service military personnel and took important decisions on the follow-up. Guests were Members of Parliament, journalists, trade unionists from the security forces (police and fire workers) and the representative of the church. A special honour for P.FE.AR.F.U was the presence of the President of EUROMIL Mr. Emmanuel Jacob who expressed in his speech the functioning of EUROMIL and the trade unionism at European level.
On Monday, 4 March 2019, EUROMIL President Jacob and a delegation of the board of P.FE.AR.F.U had a formal meeting with the Member of Parliament (Defence Chief of Staff) and former Minister of the New Democracy party, Mr. Vasilios Kikilias.
Accompanied by a delegation of the Board of P.FE.AR.F.U, President Jacob visited the Hellenic Parliament. He then held meetings with the Regional Governor of Sterea Ellada, Mr. Kostas Bakoyannis, and the President of the Athens Attorneys' Association and legal advisor of P.FE.AR.F.U, Mr. Dimitrios Vervesos.
The President of EUROMIL furthermore held formal meetings with the Deputy Governor of Sterea Ellada, Mr. Efthimios Karaiskos and the Member of Parliament of Fthiotida, Mr. Michelis Athanasios. He also visited the Centre of Historical Information of Thermoplyae, accompanied by the former Mayor of Lamia, Mr. Kotronias Georgios and the delegation of P.FE.AR.F.U.
The press release of the Congress is available here. The press release of the meeting with Mr. Kikilias is available here. The press release of the other high-level meetings is available here. For more information, please contact P.FE.AR.F.U.