News from Greece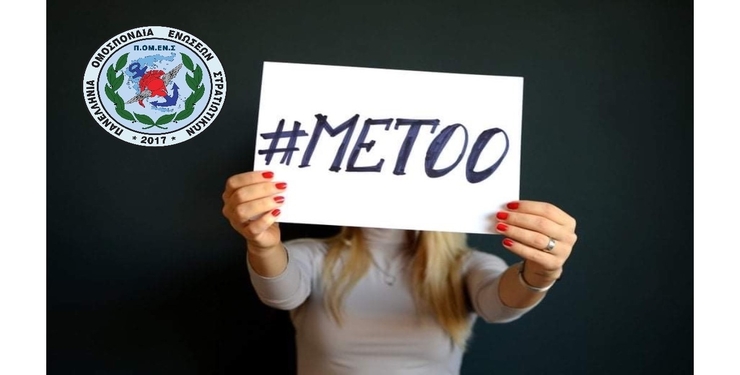 PFEARFU Secretariat for Gender Equality: Break the Silence – Speak Up, No Tolerance of Gender Violence
PFEARFU released an announcement on the 17th of January, 2021 in support of the famous Greek athlete Ms. Sofia Bekatorou's testimony of the sexual abuse she went through as a sailing champion, at an online webinar titled "Start to Talk/Break the Silence – Speak Up, Do Not Tolerate" on Thursday, January 14, 2021.
Ms. Bekatorou's testimony constitutes a wake-up call for the armed forces. PFEARFU's Secretariat on Gender Equality strongly condemns every form of abuse and instills the need for proper reporting and condemnation to tackle the issue. The Secretariat calls the Political Leadership of the Ministry of National Defence to instate the necessary protective and deterring mechanisms for such incidents, by raising awareness and taking the right steps towards their prevention, whilst firmly discouraging their concealment and encouraging toughening up the punishments of perpetrators, no matter their status.
Read more from PFEARFU here.
PFEARFU meeting with the Deputy Minister of Education, Mr. Angelos Syrigos for the modernization of Military Schools
Representatives of PFEARFU held a formal meeting with the Deputy Minister of Education Mr. Angelos Syrigos in order to discuss primarily the modernization of all Military Academies, by establishing a National Defence University involving all existing Military Academies of Officers and Non-Commissioned Officers.
PFEARFU submitted an integrated proposal and legal plan, and the Deputy Minister, on his part, expressed his willingness to support the afforementioned request, recognizing the neccessity of such a modernization and of an improvement of the academic and scientific background of Greek military personnel.
Read more from PFEARFU here.
PFEARFU announces the first collective lawsuit on overnight service remuneration

PFEARFU released an announcement on the 4th of February, 2021, concerning the first case ever discussed, through its legal advisor, Mr. Aliviadis Evangelatos, for claiming night shifts' compensation.  After eight consecutive adjournments from the Council of State, remunaration claims for night shifts are finally being recognized, and PFEARFU is awaiting for a positive judgment on the issue. PFEARFU was in fact the first to promptly advise active military personnel to claim its right for compensation directly to the Courts instead of the Council of State, for their cases to not fall obsolete or risk a decision of the Council of State that justifies only those who have made an appeal.
Read more from PFEARFU here.
Hellenic National Defense General Staff (HNDGS) responded to PFEARFU's request on the Supreme Joint War College (ADISPO)  training
PFEARFU welcomed the immediate response of HNDGS to its request concerning the cancellation of the decision on physical presence of trainees at the Supreme Joint War College (ADISPO) for their training, given the spread of the virus, at Thessaloniki, where the College is based. PFEARFU's work and proposals are, once again, reaffirmed and recognized.
Read more from PFEARFU here.
For more information on these issues, please contact PFEARFU.