Military Trade Unionism Discussed in Rome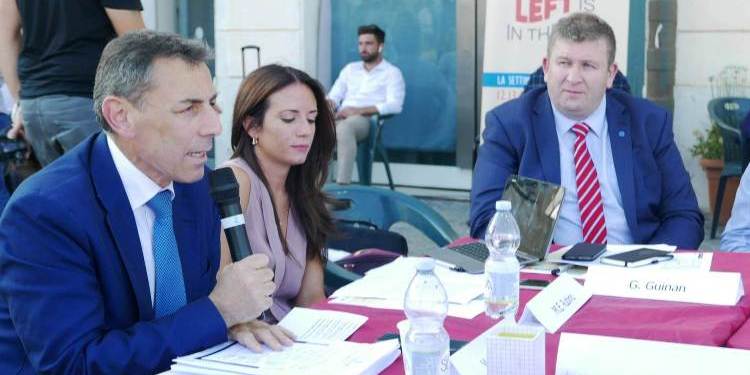 Gerard Guinan, General Secretary of PDFORRA, recently attended a meeting on behalf of EUROMIL organised by Senator Vincenzo D'Arienzo for members of the Italian Armed Forces representative bodies.
The meeting was well attended with representatives from the Army, Navy, Air Force, Guardia de Finanzia and Carbenerri. The meeting was moderated by a journalist, Ms Maria Enrica Rubino and opened by Senator Darienzo, who thanked all parties for their attendance. He then invited Mr Guinan to speak on the history and role of EUROMIL. Subsequently, all parties in attendance were given equal time to express their views on how matters should be progressed following the ruling of the Italian Constitutional Court in 2018 and the recent success of CGIL arising upon their complaint to the European Social Rights Committee.
The meeting finished after a number of hours with interjections by a number of persons present and some lively debate ensued. Mr Guinan, on behalf of EUROMIL expressed his gratitude at having been invited and reminded those present of the commitment of support by EUROMIL for those present.