ILO – Technical meeting on the protection of whistle-blowers in the public service sector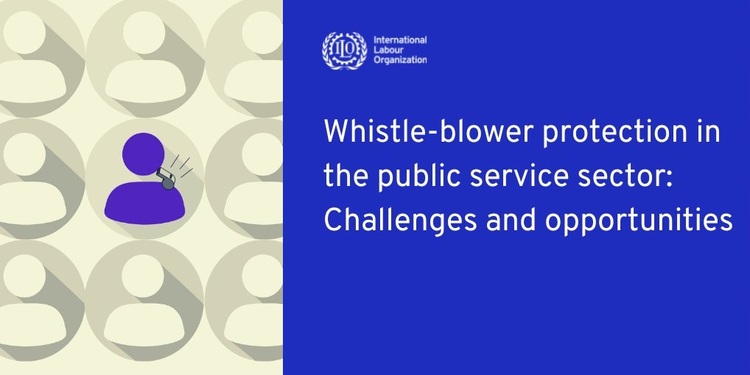 Mr Emmanuel Jacob, EUROMIL's President, took part in a week-long technical meeting hosted by the International Labour Organisation (ILO). The meeting, which was held in Geneva from 26 to 30 September 2022, concerned the protection of whistle-blowers in the public service sector and had a positive conclusion.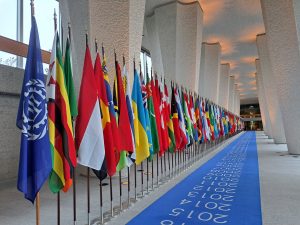 The focus was on the potential measures that can be implemented and improved in the protection of whistle-blowers within public services. Protection for whistle-blowers already exists, however, the public sector is not regulated and still faces issues such as sub-standard reporting channels and assurances on protection or legal certainty on their employment status. ILO's actions toward global whistle-blower protection date back to 2014, when the Workers' group highlighted the need for such measures.
The technical meeting contributed to the work of the Governing Body – ILO's executive body – that negotiates and decides on the next steps to be taken on this topic. The meeting was conducted by alternating working group meetings and plenary sessions, to discuss the matters addressed by each of the three working groups. In the tripartition, Workers, Governments, and Employers were represented. Mr Jacob was one of the four people participating in a session of the Workers' delegation.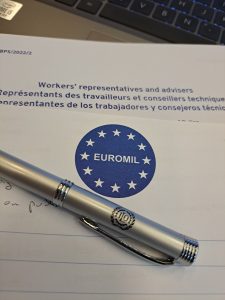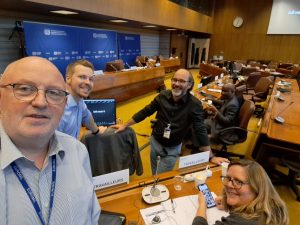 The meeting conclusions did not give rise to any defined actions, as the Employers' delegation standpoint was differing from the Workers' and Governments' one. However, after intense discussions, an agreement was achieved. More research on the issues facing whistle-blowers and the recognition of the need for greater whistle-blower protection were proposed. Furthermore, the conclusions include several references to the principles needed for effective implementation and promotion of good practice to deliver whistle-blower protection. Future actions in this area will be considered by the Governing Body of the ILO.
The technical meeting represents an important step in the achievement of global whistle-blower protection, and EUROMIL is striving to keep taking part into future ILO-level actions in order to deliver meaningful protection also for military personnel.
EUROMIL especially thanks Professor Wim Vandekerckhove, the spokesperson of the Workers' group, as well ITUC and PSI, for the good collaboration and for having EUROMIL as part of the Workers' delegation.
The discussions at the technical meeting were based on ILO's Report, which examines national, regional and international policies and practices on whistle-blower protection, and assesses to what degree international labour standards have addressed elements of this challenge.
The technical meeting details with final conclusions can be found here.