Helping those who served to help others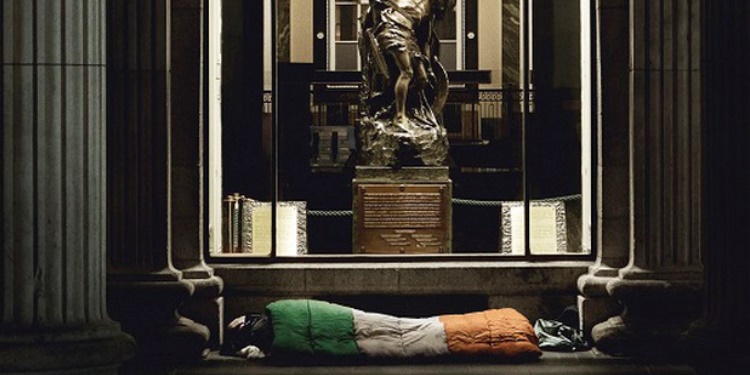 On 19 February 2020, EUROMIL's President Emmanuel Jacob visited the Organisation of National Ex-Service personnel (ONE) in Dublin (Ireland). Although ONE is not an unknown organisation for EUROMIL, it never had the occasion to take a closer look at their work in favour of Irish ex-service personnel and, especially, homeless veterans.
ONE is the oldest, largest and one of the only three veterans' organisations formally recognised by the Department of Defence in Ireland.  ONE was established in the Mansion House in Dublin in March 1951 and will celebrate its 70th year of existence in 2021.
During a particularly bad winter in 1988-1989, several destitute ex-servicemen were found dead on the streets of Dublin. On account of this, ten members of ONE raised a mortgage and built a twenty-bedroom home for ex-service personnel in Dublin. This was the start of the ONE as we know today.
The role of ONE can be summarised in 4 pillars: Support, Comradeship, Advocacy, Remembrance.
"Support" ranges from a warm greeting for a fellow veteran, to a bed for a homeless veteran in one of their hostels. In particular, ONE has: 35 Branches, 3 Area Councils and several hostels for homeless veterans in Athlone, Dublin & Letterkenny. Furthermore, ONE is in the process of developing a small hostel in Cobh in tandem with the planned Veteran Support Centre there as well as 15 Veteran Support Centres nationwide with the support of the Department of Defence and the Defence Forces. Statistically, 900 homeless veterans have used the ONE's services, which approximately boast over 16,000 bed nights every year in their hostels.
"Comrade"is deliberately used by ONE because it evokes a sense of shared experience, shared culture and a willingness to serve, preserving not only a sense of identity and belonging but also a sense of responsibility for those less fortunate than others.
ONE advocates in support of veterans and on behalf of those who are less fortunate than others. Their "advocacy" ensured that the current White Paper on Defence, which establishes Irish Government Defence Policy for the period 2015-2025, contains for the first time ever a "Veterans Policy". In conjunction with the other recognised veterans' organisations, a "Veterans Strategy" was presented to the Minister with Responsibility for Defence in December 2018. The implementation of the "Veterans Policy" and "Veterans Strategy" are currently under discussion with the Department of Defence and the Military Authorities.
"Remembrance" serves to bring or to keep in mind those who have made the ultimate sacrifice as well as those veterans who become homeless.
On 11 February 2019, an event was organised by ONE, during which veterans of the Irish Defence Forces lay in Tricolour sleeping bags in locations across Dublin to raise awareness of the problem of homelessness among former soldiers, taking into special consideration those homeless veterans who died on Dublin's streets in the past.
On that occasion, the ONE Chief executive Ollie O'Connor said: "These Sleeping Flags are bags we never wanted to make, but if we can't get enough funding, our veterans will end up back on the streets".
ONE is the main special player in the field of housing for Irish veterans. However, other organisations dealing with veteran affairs exist in Ireland. With one of them, the Irish Defence Forces Veterans Association (IDFVA), EUROMIL's President held an informal meeting in November 2019 in Brussels.
At the occasion of his visit to ONE, EUROMIL's President also met with representatives of IDFVA in Dublin for an exchange of views. In his remarks, President Emmanuel Jacob said: "Every engagement to support ex-servicemen and their families should be applauded. […] Our governments, however, must also take their responsibility in this and not shift it on the back of only the committed organisations. Therefore, it is important that the organisations work together for the same purpose: helping those who served to help others!"