EUROMIL's Board Members held a meeting with the Parliamentary Commissioner for the Armed Forces of Germany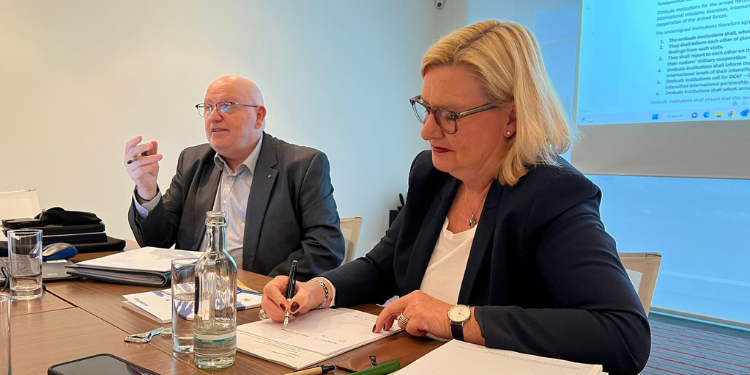 On 2 December, the Board Members of EUROMIL met with Dr. Högl, Parliamentary Commissioner for the Armed Forces of Germany. They held a fruitful discussion and exchange of views and it was underlined that stronger support for service people is needed. Mrs Dr. Högl congratulated EUROMIL for its excellent work.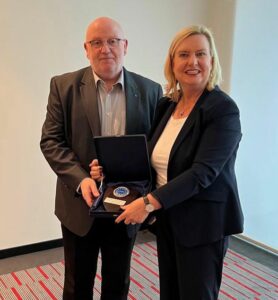 The Commissioner highlighted that after Putin's war it is time for us now to see what we have to change. Germany's decision to augment the defence budget is a really crucial point. She urged to see what we have in common and identify the areas of cooperation.
However, it was underlined that money cannot go solely to investment but to military personnel too. Focussing on personnel is crucial, as we should ensure that military personnel have what they need, not only them as individuals but their families too.
EUROMIL Board Members and Mrs Dr. Högl agreed that stronger collaboration is needed. Climate change was considered of high importance from both sides and it was highlighted that it will remain on the agenda for further future discussions.
Moreover, she described her responsibilities as Parliamentary Commissioner. Among her main duties is to support MEPs of the German Parliament in their work in ensuring the well-being of the soldiers. Particularly, soldiers have the right to address her for everything they need concerning their service. Then, she reaches out to the MPs in order to deliver and notify the soldier's needs and make sure their rights are preserved. Furthermore, she visits the troops to check that everything is as it should be and that soldiers have what they need.
Last but not least, it was stated that military rights are usually a national matter, however it was warmly supported that a closer collaboration in a European and/or international level would be significant.