COVID-19 and the Armed Forces: the Right to Health in the Military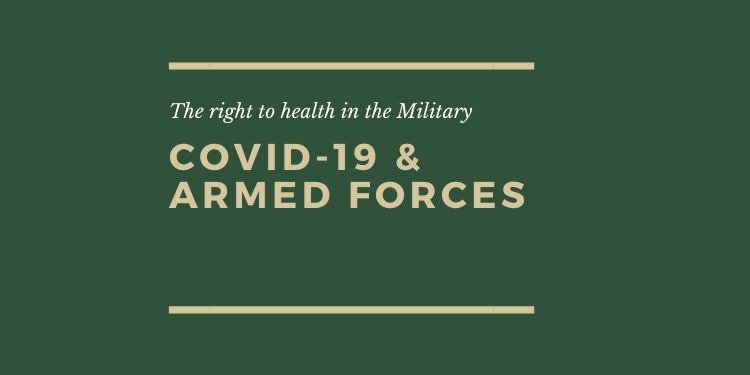 On 20 May 2020, EUROMIL held an internal online discussion on "Covid-19 and the Armed Forces: the Right to Health in the Military".
This internal discussion between the umbrella organisation and its member associations addressed the right to health of members of the armed forces in relation to the COVID-19 pandemic. It aimed at identifying risks but also opportunities for better protecting and promoting the right to health in the military.
A good overview of the handling of the current pandemic in the different European armed forces was given, and all participants shared important insights on challenges and best practices concerning the protection and promotion of the right to health for military personnel during a health crisis and beyond.
As several participants highlighted, armed forces and their members should draw lessons from the current crisis and be prepared for the next wave of COVID-19 and/or future pandemics. Contributions and proposals on how to pursue this conversation will be further discussed internally.
In the meantime, this internal discussion also aimed at preparing for another webinar organised by EUROMIL, together with the OSCE Office for Democratic Institutions and Human Rights (ODIHR) and the Geneva Centre for Security Sector Governance (DCAF) on this issue, with the view of expressing the common voice of EUROMIL member associations at international level. For further information on this event, please read here.