Conference of Ombuds Institutions for the Armed Forces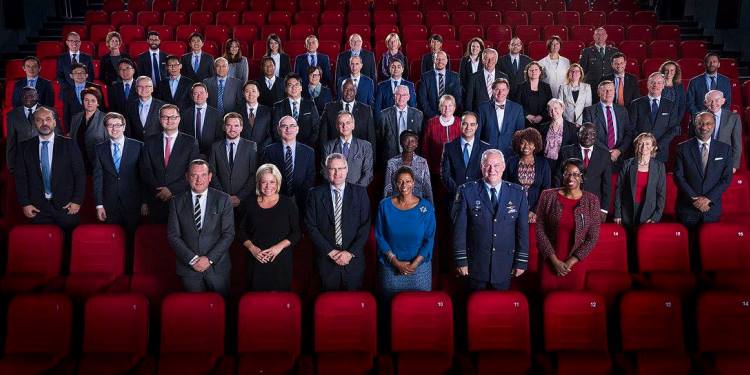 EUROMIL participated in the 8th International Conference of Ombuds Institutions for the Armed Forces (ICOAF), which took place from 2 to 5 October 2016 in Amsterdam.
For the 8th consecutive year, representatives of ombuds institutions for the armed forces of nearly thirty countries, as well as of international and non-governmental organisations gathered together to exchange experience and best practices aiming at promoting democratic oversight of the armed forces and preventing maladministration and human rights abuses.
This year's conference particularly focused on the role of ombuds institutions for the armed forces in international missions. The conferees agreed that while only a few ombuds institutions are currently involved in international missions, each mission should be covered by complaint mechanisms to protect both the rights of armed forces personnel and local populations. Despite some challenges posed to these institutions, participants discussed the importance of taking a proactive role in international missions and identified good practices and procedures to improve their involvement and better managed international missions.
The role of actors in international missions, including EUROMIL, was also addressed. Its President, Emmanuel Jacob, highlighted that military associations or unions should be considered as partners by the authorities as well as by the ombuds institutions involved in international missions. Although professional military associations do not intend to interfere in operational matters, they should be able to discuss the working and living conditions of the personnel deployed abroad – including during missions – through a well-regulated social dialogue. Experience has shown that this is beneficial not only for military personnel but for the armed forces as such. Moreover, President Jacob underlined that professional military associations value the role of ombuds institutions in international missions and favour greater cooperation of these actors in missions abroad. As soldiers still represent nations in international missions, EUROMIL will not replace national associations. However, EUROMIL could facilitate contacts with ombuds institutions at international level, especially for those nations where no complaint mechanism exists. President Jacob concluded that military associations are part of the solution and not of the problem.
The conference also adressed the issue of veterans, who need proper care before, during and after missions. While definitions of veterans vary from one country to the other, the conferees agreed that those who served in missions should be adequately taken care of and discussed possibilities of better supporting them.
The conferees concluded that "The protection and promotion of human rights and fundamental freedoms of armed forces personnel and local populations in the context of international missions can be advanced through the following three levels:
a. ombuds institutions of troop contributing countries;
b. ombuds institutions of troop receiving countries; and
c. international organisations under whose auspices troops are deployed."
The Conference statement is available here.
The 9th ICOAF will take place in London in October 2017.