Call of Portuguese Associations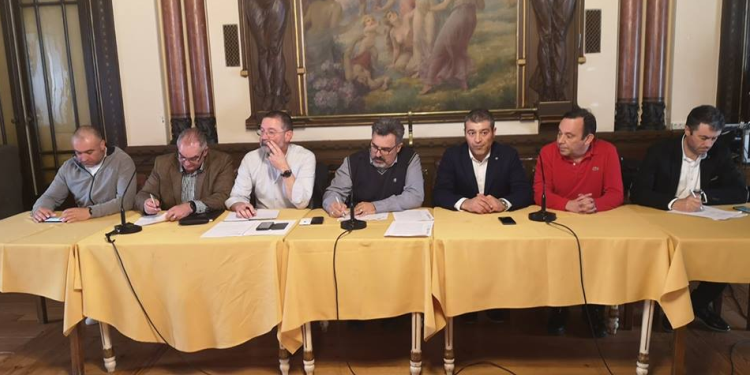 Abstract – Six associations representing the Armed Forces, the Republican National Guard (GNR) and the Maritime Police called for the intervention of the President of the Republic to "restore justice" by promoting a "complete restoration" of service time after thawing of careers.
Meeting in plenary on 15 April 2019, in the "Casa do Alentejo", in Lisbon, about 120 members of the Armed Forces, professionals from the GNR and the Maritime Police approved a motion expressing "repudiation" for the way the process of unfreezing careers in these sectors was "conducted".
Subscribed by the presidents of six representative socio-professional associations, the approved text asks to the President of the Republic to "intervene in the situation in order to restore justice." While affirming that they do not yet know the final text of the Government decree that establishes the method of counting the length of service approved by the Council of Ministers on April 4, the associations defend that "integral" thawing is "due" and does not accept " unworthy and discriminatory. " "The response presented, while granting a portion of the frozen time, is far from the objectives that allow the restoration of justice due to professionals in these sectors of activity," they said. According to the motion, an online petition will be launched in the next few days to send to the Assembly of the Republic to call for parliament to change the government's decree.
On the other hand, he calls for "a massive intervention by the military of the Armed Forces, of the GNR and of the Maritime Police at the celebrations of 25 April" as a way of "expressing their dissatisfaction" with what they consider "an injustice."
For these associative structures, "the" full thaw of time for career progression "should include the military and staff in the reserve out of service effectiveness, in retirement, and the ex-military contractors who have, however, left the ranks and joined in the Public Administration, that were affected during the period of the frozen careers.The PSD and the CDS-PP, opposition political parties, have already admitted the possibility of requesting parliamentary appreciation of the Government decree.The motion approved unanimously and with applause in the meeting, was endorsed by the leaders of ANS (Sergeants National Association), APG-GNR (Professionals of the Guard Association), AOFA (Armed Forces Officers Association), ANSG (National Association of Guard Sergeants), ASPPM (Socio-Professional Association of the Maritime Police) and AP (Association of Caporals and Privates).
In the picture from left to right: Amílcar Rosa (ASPPM), Luís Reis (AP), António Lima Coelho (ANS), Branco Baptista (Moderator, AOFA Secretary General), César Nogueira (APG-GNR), António Mota (AOFA), José Lopes (ANSG)
For more information, please contact ANS.