Andrés Merino And MoD Reach Agreement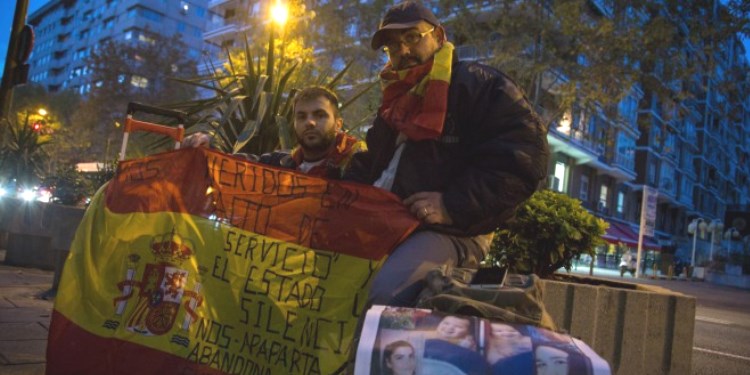 Abstract – Mr. Andrés Merino, who was on hunger strike, has reached an agreement with the Ministry of Defence (MoD) headed by Maria Dolores de Cospedal after being hospitalised in La Paz University Hospital (Madrid). The Ministry will pay him an amount in advance, depending on the receipt of the clarification that the MoD requested to the High Court of Justice of Murcia on his case.
The first steps have been taken towards the solution of the problem and the ex-military, a parachutist legionary knight and veteran of the Afghan war, can spend a worthy Christmas with his wife and children.
Mr. Merino thanked all those who have supported him in a first statement.
The original article is available here. For more information please contact ATME.