The Conference on the Future of Europe and the European Defence Integration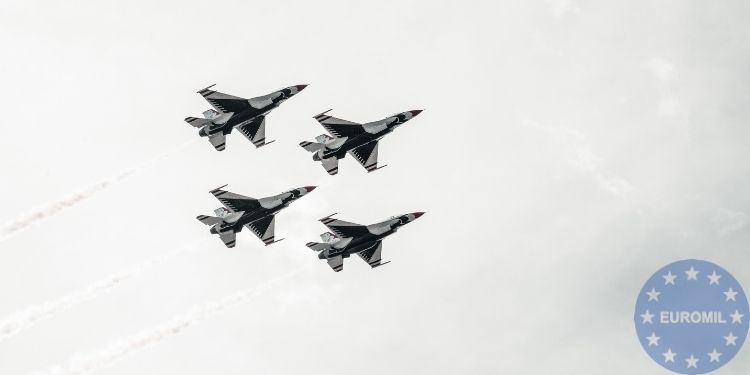 On Friday 28 January EUROMIL organized an online panel discussion on the Conference on the Future of Europe (CoFoE) and the European Defence Integration. The panellists discussed about the citizens' demands for the advancement of the European security and defence cooperation while scrutinizing the upcoming adoption of the Strategic Compass.
To begin with, European citizens would like to see a more robust commitment by the Member States to the security and defence sector. To that extent, linking security to industrial issues, cyber security and resilience remain of utmost importance. Besides, defence funding does not need to be increased but rather to be used better.
On the Strategic Compass it was highlighted that it will cover a wide range of areas: from the challenges the EU is facing (hybrid, cyber threats), the advancement of the European defence industry, to the creation of a Rapid Deployment Capacity. The Rapid Deployment Capacity will consist of up to 5000 troops able to be deployed quickly when a crisis occurs. This Deployment Capacity will be based on the battlegroups project, while the EU is drawing lessons from the battlegroups to resolve the issues that lead them to never being used. The common exercises and training could facilitate Member States' willingness to deploy.
The Strategic Compass will also aim to strengthen EU's partnerships and reinforce cooperation with organizations and states, as NATO. The upcoming EU-NATO joint declaration will reflect an enhanced cooperation in many different fields (security and defence, climate change, disinformation etc).
To continue, apart from the workings on the Strategic Compass, the European Commission is also working on a new EU defence package, and the Parliament has always been a supporter of a more integrated approach toward security and defence on the issues of social rights and military personnel.
Lastly, the President of EUROMIL, Mr Emmanuel Jacob, closed the debate by highlighting that above all the military personnel, men and women in uniforms, are the ones that make these projects work and more discussion on the social rights of military personnel is needed.
The Concept Note and the Agenda of the event are available here.