Soldiers Who Fought In Afghanistan Are Now Experiencing Mental Health Issues!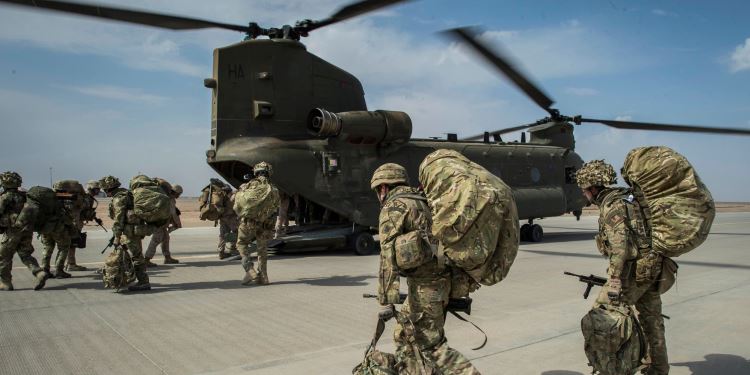 Since the withdrawal of the U.S and NATO forces from Afghanistan the situation is deteriorating; the Taliban are spreading fear in the country, the security of the Afghan people and especially the rights of women and girls are threatened, and the recent ISIS attacks prove the resurgence of terrorism. But, we must also provide the necessary support to the Afghans who have assisted our troops in recent decades, from our countries, NATO, the UN, and also the EU. That is why EUROMIL signed a call to assist the LCEs weeks before the Taliban took over the country again. However, let us not forget our own troops either. Tens of thousands of colleagues have served in Afghanistan over the past 20 years and are today questioning whether this was of any use.
During the past days, the scenes of chaos in Kabul and of unchallenged Taliban seizures of power have triggered PTSD symptoms among veterans. People who have served in Afghanistan are experiencing a lot of fear and anxiety, they believe that they have failed their missions and psychologically cannot handle this situation. Hence, there is the need to provide soldiers and veterans with the necessary mental health support.
On a Facebook page of a social service of one of our armed forces it was stated that: "No one remains insensitive to the events that have taken place in Afghanistan in recent weeks. Over the years of the defence missions in this country, links may have been developed with civilians, Afghan military colleagues and the population in general. Feelings and emotions may now come up and overwhelm you: failure, anger, misunderstanding, … If you feel powerless or lost, do not hesitate to talk about it with a social worker or a member of the psychosocial team. You will find a listening ear, comfort, empathy, no judgment…"
Furthermore, former generals and veterans are arguing that better preparation was needed before the withdrawal of the troops. The Taliban took the opportunity of the withdrawal to quick advance inside the country and occupy more and more territories by the days. The Afghan security forces have been trained for years but seem unable to handle the crisis. To that extent, it is argued that withdrawing troops from the country represents a strategic misstate that could result to the resurgence of terrorism, as it has been evident in the past hours. Countries who have fought in the Afghan war 20 years now, are now obliged to provide the necessary psychological help to their former soldiers.
Let us make sure that we do not create (mental) victims among our colleagues because we did not listen to their concerns! That too is an obligation of our employer to the soldier as worker in uniform! And we as military associations and trade unions are there to remind them of this!
Emmanuel Jacob
EUROMIL President