Soldiers Picket Line in Vilnius, Lithuania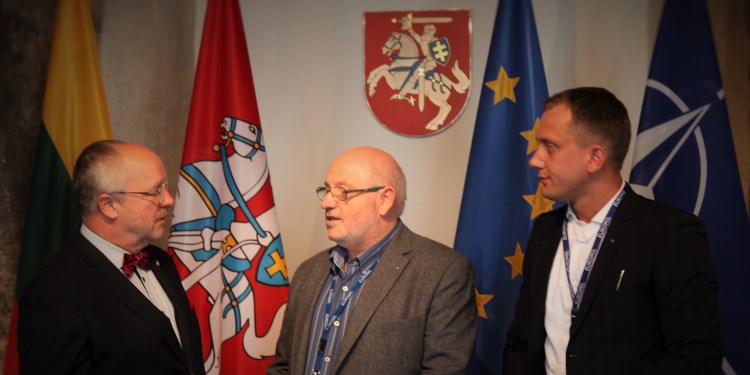 On 4, 5 and 6 May EUROMIL's Lithuanian member association "Soldier Rights Defence Center" (KTGC) organised three picket lines in front of the government building, the Ministry of Defence and the office of the President. At each occasion a delegation of KTGC, headed by Laimonas Jakas, was received by several government officials.
On 5 May EUROMIL's President, Emmanuel Jacob, participated at the picket line. Before the public event, a delegation of KTGC and President Jacob met with Juozas Olekas, Minister of National Defence of Lithuania, and Brigadier General Algis Vaičeliūnas, General Inspector of the Lithuanian Army, to discuss trade union rights and the social dialogue in the armed forces. Until today Lithuanian soldiers are denied to form and join trade unions and there is no formalised social dialogue with military representatives. It has been agreed to meet again on short term to share EUROMIL's experiences in these fields with the competent collaborators of Minister Olekas.
Furthermore the representatives of KTGC discussed some of the essential problems of the armed forces. More information on these issues can be found in the national report that has been submitted by KTGC for the 113th EUROMIL Presidium Meeting in Montenegro.