SICILY 2016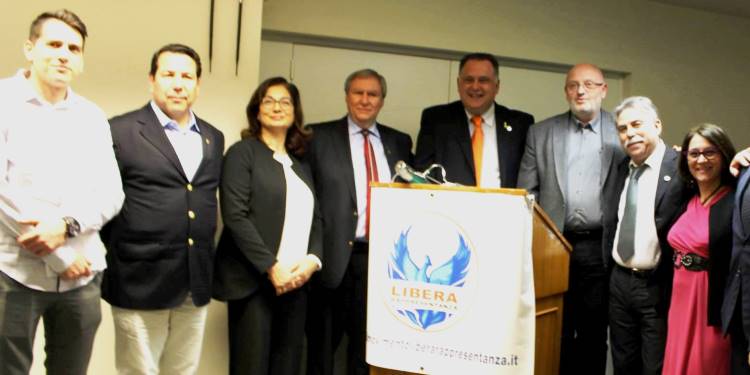 On 9 April 2016 EUROMIL's observer association "Associazione Il Movimento Libera Rappresentanza" (LR) held a fist meeting in Palermo (Sicily) on "Rights, Security and Defence in the Mediterranean".
In Italy, military personnel still has no right to form and join professional military associations or trade unions. The President of LR, Girolamo Foti, said that "among the military, particularly among younger soldiers, there is a fear to freely express their critical thinking at public events or on social media such as facebook. Recently this led to disciplinary action against representatives of military personnel as well as against individual soldiers." Therefore LR is acting as a citizen's movement defending human rights and democracy in the Italian society. In this context they also defend soldier's rights and promote the right of association in the Italian armed forces.
EUROMIL's President Emmanuel Jacob delivered a speech during the meeting highlighting what military trade unionism is about, but also what it is not about. Other EUROMIL member associations sent delegates to the meeting as well: Karl-Heinz Bög (DBwV Germany), Christos Mastrogiannakis (PFAFU Greece) and Carlos Jorge Rodrigues Marques (AOFA Portugal) explained the functioning of their respective national military associations.
Besides, several organisations, associations and movements of the civil society, juridical counsellors as well as Elio Vito, member of the Italian Defence Committee, participated at this first Sicilian meeting of LR.
In his closing remarks President Emmanuel Jacob wished LR success with their various challenges. "As an observer association LR is obviously not comparable with most of EUROMIL's member associations. LR acts primarily as a citizen's movement but what we share is our fight for human rights and the principle that every citizen, also military personnel, should be treated with respect and as human being."