Portuguese Professional Military Associations Remember 1974 Revolution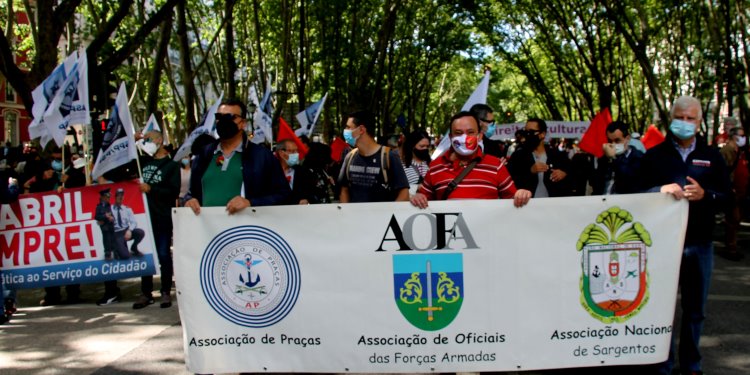 Each year, on 25 April, the Portuguese Professional Military Associations commemorate the revolution from 25 April 1974. It was the military hand in hand with the people of Portugal that ended the decades long dictatorship.
Como é tradição, as Associações Profissionais de Militares (APM), desfilaram na Avenida da Liberdade por ocasião da celebração do 47º aniversário do 25 de Abril de 1974. Por razões óbvias, as APM não poderiam de, mais uma vez, celebrar a Revolução dos Cravos, tanto mais que os valores e direitos conquistados em abril de 1974 estão a ser cada vez mais colocados em causa por alguns agentes políticos.
As APM ao participarem nestas iniciativas, mas também naquilo que levam a cabo no dia a dia, estiveram, estão e estarão do lado daqueles que defendem os valores conquistados em 25 de Abril de 1974.
Ninguém deve esquecer que foram os Militares com o apoio do Povo, que terminaram com uma ditadura de 48 anos que transportou o Povo Português para uma vida de miséria, sem direitos, sem escolaridade e ostracizados daquilo que deveria ser viver em sociedade. Por isso, deveremos sempre afirmar: 25 de Abril, sempre!
For more information please contact AP.