PFEARFU: Protest Rally at the 86th Thessaloniki International Fair; We continue our fight!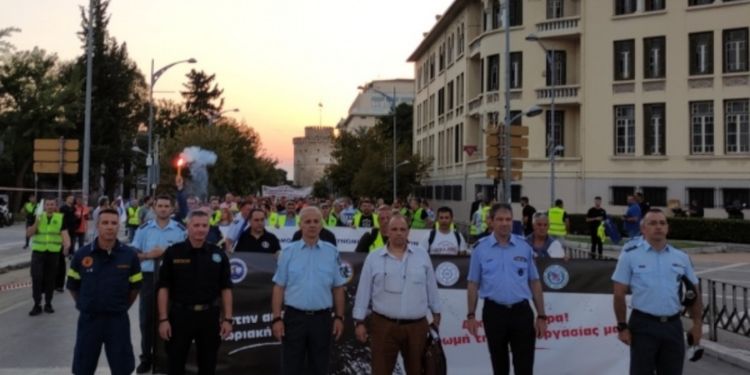 A joint protest rally and march from the White Tower to the Deputy Ministry of Macedonia-Thrace was held by the Federations of the Security Forces and the Armed Forces, on the afternoon of September 9, 2022, on the occasion of the opening of the 86th International Fair of Thessaloniki and the established speech by the Prime Minister.
The common demand was for the state to put an end to the service-labour exploitation of human resources and to respond to the needs of the service personnel, which are struggling to survive. "Those in uniform don't beg, they demand" was also the central message, which will become even clearer in the near future, if the situation remains the same.
The Security Forces and the Armed Forces will again face acute problems and unpredictable crises. In order to cope with their official obligations, they expect the necessary support and care of the state at all levels.
Read more here.