PFEARFU Concerned about Gender Equality in Greece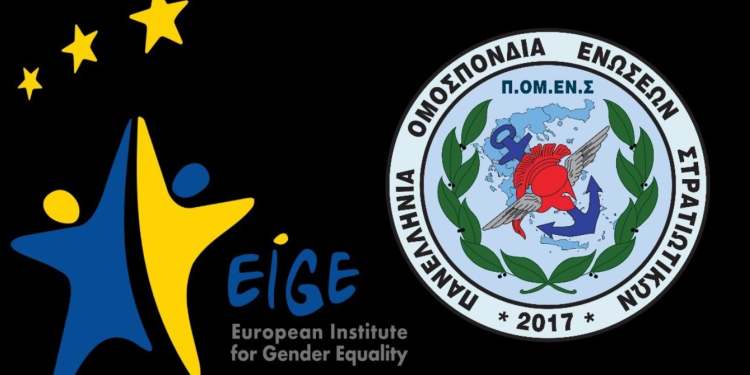 Abstract – Following the publication of the data announced by the European Institute for Gender Equality (EIGE), the data for Greece are not at all encouraging.
The Gender Equality Index is a unique unit of measurement, which measures the progress of gender equality in the EU over time and each year scores the Member States on a scale ranging from 1 to 100, where the rating 1 means absolute inequality and 100 complete equality. The scores are based on gaps between women and men and achievement levels in six key areas: Labour, Economy, Knowledge, Time, Strength, Health, and their Sub-sectors. The Index also highlights areas in need of improvement, providing a detailed analysis at EU level and contributing to EU policy-making.
According to the Gender Equality Index of 2020, Greece holds the last position of the European Union with a percentage of 52.2%, while in the first three places are, Sweden with 83.8%, Denmark with 77.4% and France with 75.1%. In the last places are Slovakia with 55.5%, Romania with 54.4%, Hungary with 53.0%, while there are countries that marked a great improvement of about 10 points since 2010, such as Italy, Malta and Luxembourg.
Our country holds the last position for another year, in terms of progress in the fields of Equality, where it is 15.7 points below the EU average. Greece's pace of progress towards gender equality is progressing very slowly compared to the EU average. Since 2010 its score has increased by 3.6 points and since 2017 it has increased by 1 point, while its last position in the ranking of countries is the same since 2010. Gender inequalities in Greece focus on the sectors: Health 84% , Labor 64.4%, Economy 72.5%, Knowledge 54.8%, Time 44.7%, Power 27% and Violence (no data).
The Gender Equality Index also shows the latest trends and progress in gender equality in the EU, in all Member States since 2010. Thus, with a score of 67.9 out of 100, the EU is at least 60 years away from achieving full gender equality, if the same pace of progress continues, and demonstrates how the EU improves by about half a degree each year.
Please visit the link with the study tables here.
Given the above worrying results, we are far from substantial equality and for this reason, new policies are needed. PFEARFU Gender Equality Secretariat envisions an Armed Forces society based on Gender Equality and will assist in any action and policy that promotes Gender Equality in our professional field.
The original press release of PFEARFU is available here. For more information, please contact PFEARFU.