PESCO: Quo Vadis?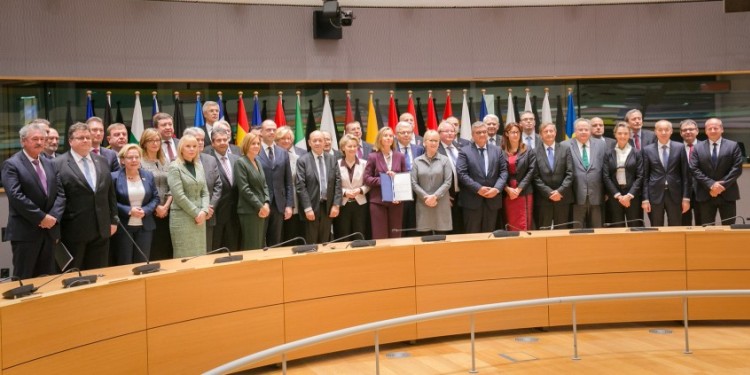 Once again PESCO? Yes, it is not the first article EUROMIL dedicates to PESCO and it will certainly not be the last one. However, let me point out  from the start that this time we will not focus on the missing link between PESCO and the human/social factor, even if more than two years after the launch of PESCO and a total of almost fifty projects, the human dimension is still the great absentee from the PESCO initiative.
Monitoring recent discussions on CSDP – celebrating its tenth anniversary – and PESCO in the Subcommittee on Security and Defence (SEDE) of the European Parliament, one should start wondering if we should not focus on the concept of PESCO as such, rather than on the specific missing parts of the cooperation. To put it bluntly: are CSDP and PESCO more than words? The first and quickest answer would be: "yes, but…"
From the discussion on "Ten years of CSDP", held on 22 January 2020 in SEDE, one did not get an optimistic view from listening to the debate. The general feeling was that the EU is finally still unable to deliver anything concrete on the ground. One of the speakers pointed out that despite the global strategy, there is still a lack of clarity on EU ambitions and a lack of prioritisation of capabilities. Most people agreed that on the one hand, many ideas and instruments are available, on the other, the momentum erodes, and it is time to act! In other words, as stated by another participant: decision-makers should move on and not waste time in discussing concepts such as strategic autonomy.
A few weeks later, SEDE discussed PESCO with some of the key players such as EEAS, EUMS and EDA.
In December 2017, Federica Mogherini, at that time High Representative/Vice-President declared: "We have activated a Permanent Structured Cooperation on Defence – ambitious and inclusive. 25 Member States have committed to join forces on a regular basis, to do things together, spend together, invest together, buy together, act together. The possibilities of the Permanent Structured Cooperation are immense." Meanwhile, PESCO is based on 20 binding commitments and 47 ongoing projects agreed on by 25 Member States. In 2020, a strategic review will be conducted, assessing the strengths and weaknesses of PESCO and examining whether its objectives are reached.
That the last word about PESCO has not been said yet became more than clear from this debate. However, there is no doubt that we are not yet at the point mentioned (or hoped?) by Federica Mogherini in December 2017! Even being a fervent supporter of PESCO and an advocate for in-depth cooperation, one gets strong doubts about all this when, almost three years after the decision, different views on PESCO are being heard. One could assume that before taking decisions of this nature and at such a high level, a clear framework was created from the start. However, the frequent use of 'one should' cast doubts on this. It is self-evident that adjustments are necessary during such a process, since often only the practical experiences reveal gaps. Nevertheless, when, almost three years after the start of PESCO with 20 binding commitments by 25 Member States and a total of 47 approved projects, questions are still raised about the goal of PESCO, creating synergies and whether or not realistic expectations exist, then there are good reasons to ask serious questions about the future of PESCO.
Could it not be that part of the problem arises from the management system of PESCO and other available instruments such as CARD, EDF, etc.? Who manages what and who is in control of what? Could it be that it is precisely this lack of clarity that is currently affecting the entire security and defence policy in the broadest sense of the word?
Perhaps we need a special "InfoPoint EU security and defence" to which one could be referred, and which would clarify, through a central point, who is responsible for what. But for that clear decisions must first be made, mandates must be divided and based on both a clear portfolio and a set of competences. Today, stakeholders keep on passing the buck and there is no clear line in who, what and how!
Since there is no time to waste with another round of discussions, decide once and for all.
Emmanuel Jacob, President EUROMIL
Photo: Tauno Tõhk