New EUROMIL Board Elected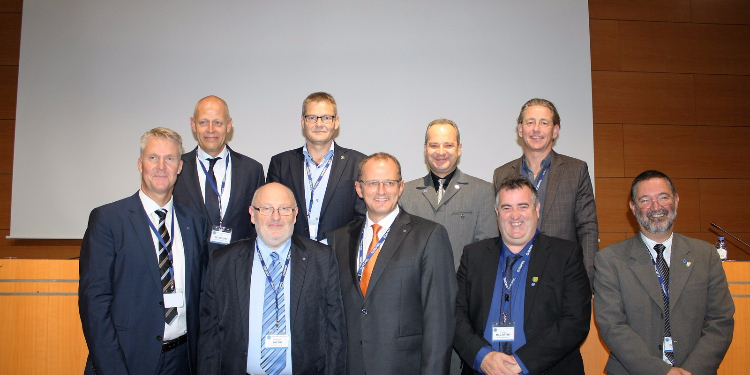 Delegates from almost all EUROMIL member associations came together on 20 October 2016 for the 5th Congress. The Congress is the highest EUROMIL authority, which meets every four years. It is composed of the delegates of the member associations in proportion to their membership.
The Congress discussed and approved a motion for a new rule and dismissed a motion for a Charter change. More importantly, it re-elected Emmanuel Jacob for a fourth mandate as President. Jörg Greiffendorf, from the German association DBwV was elected as Vice-President and Ton De Zeeuw from the Dutch MARVER/FNV was re-elected as Treasurer of EUROMIL.
Re-elected as Board Members were Jesper Hansen from Denmark, Tom McCarthy from Ireland, Johan Öhlén from Sweden and Flemming Vinther from Denmark. Elected for the first time is István Bácskai, from Hungary, and Antonio Lima Coelho from Portugal, who was already a Board Member in the past.
The President thanked Fidel Gomez from Spain and Stavros Kyrou from Cyprus, who did not run for a second mandate, for their engagement in the outgoing Board.
The new Board convened just after the closing of the Congress and is looking forward to fruitful cooperation in the next four years.