Interview with Juan Carlos Tamame, President of ATME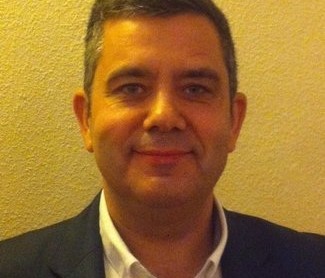 Let's first talk about yourself in reference to your professional career.
I enlisted in the Spanish armed forces on 1 March 1982, more precisely in the Anti-Tank Infantry Regiment "Toledo" number 35 in Zamora, which is also my hometown. After having held various positions in distinct units in the armed forces, I now serve in the Royal Guard. I am Chief Corporal specialized in the army logistics.
Why did you decide to create the association?
In 2011, the law on rights and duties of members of the Spanish armed forces was passed, envisaging the possibility to create associations for military personnel, what until that moment was not permitted.
Was it a hard beginning?
Everyone knows that the beginning is never easy, especially within our institution, clearly hierarchical and in which the defence of members of the armed forces was inherent to the high military commanders.
Do you think that the associations are fully normalized within the armed forces?
I believe that there is still much work to be done. Mostly in the perception of some senior personnel of the units. The latter consider us as a danger for the cohesion and discipline within the units. With that in mind, positive steps forward are necessary for a rapid normalization to take place.
What is the function and organisational model of ATME?
The association is composed of a Board of Directors and provincial delegates. We have several working groups composed of members who are interested in working on different proposals that are then presented to the council of personnel of the armed forces.
What are the short, medium and long term main objectives of ATME?
The main goals of the association are the following: Obtain that all personnel of the armed forces be included in a unique law of the military career, with troop and navy military personnel integrated from the moment of enlistment. An efficient policy of labour professional reintegration. Equal social and working conditions for personnel of all ranks. (For the reserve, use of logistical residences and military sports centers, firearms licenses, etc..). A better proposal for the reconciliation or work and family life. An actual regulation for professional associations for all soldiers within military units, avoiding the constraints to which we are currently confronted. And write all proposals that we consider beneficial for us.
What does ATME offer to its members?
The commitment to ensuring our interests. Furthermore, we put at the disposal of our members the law firm "Suarez Valdes". We give them the possibility to sign up for low medical insurances and special offers within several companies. Further information is available on our webpage at www.atme.es.