EUROMIL welcomes the progress made in the one year implementation period of the Strategic Compass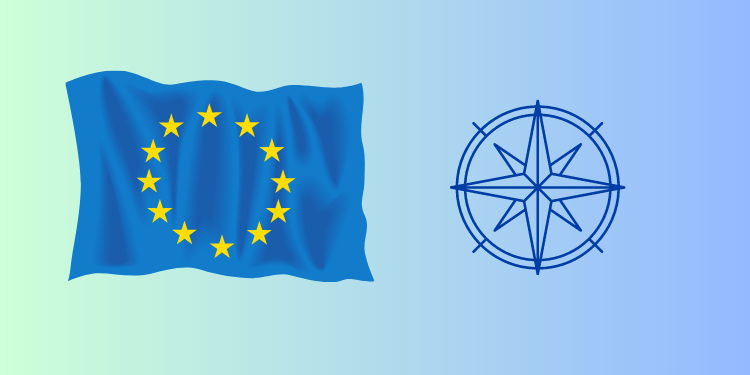 The EU Strategic Compass for Security and Defence adopted in March 2022, aims at guiding the EU through the right direction to anticipate threats and challenges, become more resilient and a stronger partner.
Congruent with the implementation report, the past year a plethora of developments took place to enhance EU's capabilities in security and defence. The Compass provides essential guidelines to effectively deal with emerging threats and challenges as cyber or hybrid threats, but with conventional ones as well.
From a military point of view, the updated EU Maritime Security, the new Action Plan on Military Mobility, the drawing of the Rapid Deployment Capacity (RDC) operational scenarios, the launch of the EU Military Training Mission in Ukraine (EUMAM) represent just a few examples of the work that has been done in one year to increase effectiveness, capabilities and interoperability. Besides, the new wave of PESCO projects, to be launched in May 2023, will also increase capabilities, readiness and interoperability. The EU is also promoting gender equality in its foreign affairs, security and defence, and will continue to do so.
It is important to underline that the live exercises of the EU RDC will start in the second half of 2023, while work is already underway to make the Military Planning and Conduct Capability (MPCC) fully able to plan and conduct all non-executive military missions and two small-scale or one medium-scale executive operation as well as live exercises by 2025.
In this regard, EU Member States are committed into making the EU RDC a success and the Union is also re-assessing the scope and definition of common costs for missions and operations, live exercises and the future deployment of the EU RDC.
Moreover, EU Member States increased their defence spending and the EU is providing incentives for joint procurement of ammunition. The increased defence spending, according to the report, also aims at fixing the mistakes of the past, where the Armed Forces were neglected. Another important development was the third EU-NATO joint declaration that aims to increase cooperation in domains as climate change, space and resilience.
EUROMIL welcomes the progress made regarding the implementation of the Strategic Compass  and welcomes all the above mentioned initiatives to enhance Europe's defence capabilities. However, military personnel should not be forgotten, as they are the ones that make all these initiatives come to life. The increased defence spending should also fill in the gaps regarding human resources to truly enhance the European Armed Forces, and for the Member States to be able to effectively contribute to their international commitments.
EUROMIL also hails the inclusion of climate change and gender equality in defence planning.
Overall, the adoption and implementation of the Strategic Compass, and the gradual composition of the EU RDC, and development of the MPCC lead towards greater defence integration and a common European strategic culture for a future European Defence Union.