EUROMIL welcomes the European Commission's Joint Communication on the Climate-Security Nexus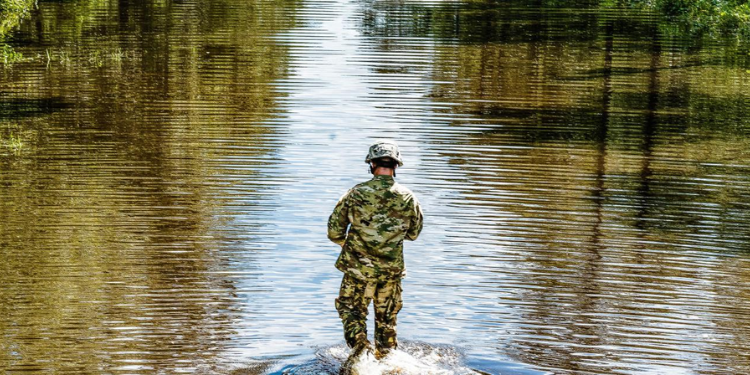 EUROMIL welcomes the European Commission's Joint Communication to address the impact of climate change and environmental degradation on peace, security and defence. The Communication underlines the need for the Armed Forces to be better equipped to respond to severe climatic operational conditions, while also reducing their environmental footprint; provisions that follow the guidelines of the Strategic Compass and the EU Green Deal.
Among many proposals, the Communication also highlights the creation of a Defence Energy Suite to collect and monitor defence energy data of the Member States, as well as having an annual climate and security trend analysis. However, and most importantly for military personnel, climate and environmental factors will be integrated into the scenarios of the EU Rapid Deployment Capacity (RDC). Besides, the European Commission, the External Actions Service and the EU Military Staff will work on strengthening civil-military cooperation on humanitarian assistance and disaster relief.
An EU Climate Security and Defence Training Platform will also be established in the framework of the European Security and Defence College (ESDC) to develop the necessary expertise, and it should not be forgotten that by 2025 all CSDP missions and operations will have environmental advisors.
Regarding EU's partnerships, according to the third EU-NATO Joint Declaration, both have agreed to increase cooperation in matters of climate change, security and defence and the Communication proposes setting up an EU-NATO structured dialogue. Besides, the Communication states that the establishment of a dedicated EU-led Competence Centre on Climate Change, Security and Defence will be considered. Thus, EUROMIL promotes the idea of establishing such a Centre, which could closely cooperate with the NATO Climate Change and Security Centre of Excellence and thus enhance EU-NATO cooperation.
Lastly, it is also important to note that the Communication underlines the need to ensure that the equipment that the Armed Forces have can operate under challenging climate conditions, while military personnel receive adequate training to also be able to more frequently assist civilian authorities in response to natural disasters. In this regard, EUROMIL stresses that natural disasters is not an expertise of the military and thus proper training and equipment is necessary, as stated in the Joint Communication; thus, EUROMIL calls for immediate implementation of these plans for the efficiency, protection, and 'greening' of the Member States' Armed Forces.