Demonstration of Spanish Military Associations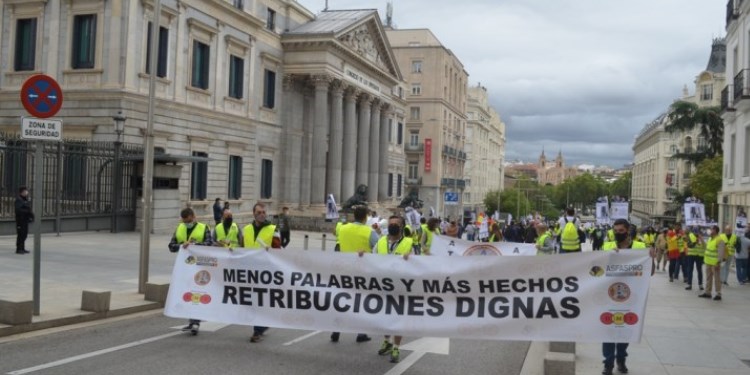 Abstract – Spanish professional military associations, namely AUME, ASFASPRO, ATME and UMT called for a demonstration on 19 September 2020 to defend their right to a fair remuneration. Military wages have not been updated for more than a decade. In support of the planned demonstration, EUROMIL's President issued a video statement. However, due to resurgence of the COVID-19 pandemic, only the marines and troop's associations finally took part in the demonstration. According to ATME, it was an historic event in the Spanish democracy as it was the first army demonstration defending the interests of the whole Spanish armed forces.
The original press release is available here. For more information, please contact ATME.