Climate Emergency: Bulgarian Armed Forces Response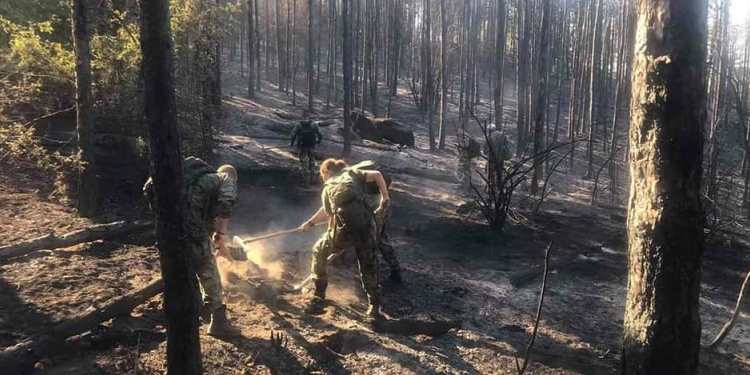 The Bulgarian Armed Forces perform tasks related to the maintenance of readiness and preparedness and performing humanitarian assistance and rescue activities.
Based on these tasks, military personnel of the Bulgarian Land Forces and Air Forces provide support in extinguishing the wildfires which have recently occurred in difficult-to-reach areas in the territory of the Republic of Bulgaria. Their participation is based on local authorities' requests and the explicit permission of the Chief of Defense. As wildfires are mainly located in mountainous terrains, the help provided by military personnel to the fire services, forest officials and voluntary teams is of utmost importance.
To help extinguish wildfires and prevent their further spread, the BGR Land Force's Unit on Fighting Fires acts in full coordination with other national institutions. The Unit also conducts site surveys to detect the onset of wildfires and is ready to stop their spread. The Bulgarian Military Air Forces Helicopter AS 532 AL COUGAR, equipped with a "Bambi Bucket" fire extinguishing system, provides support to the fire services as well as the affected population.