AUGC Demands Trade Union Rights for Guardia Civil in Spain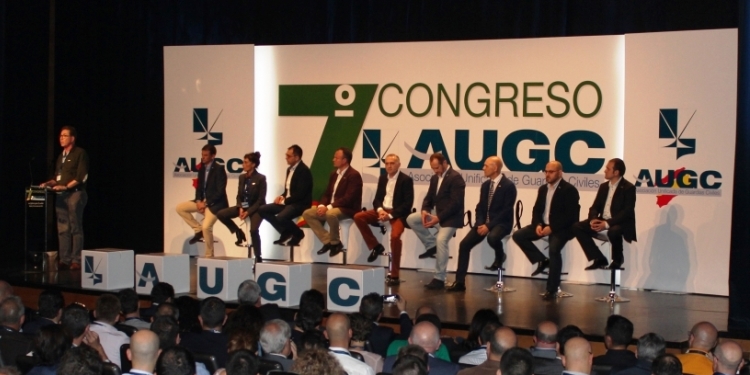 On 26 October 2016 the "Asociación Unificada de Guardias Civiles" (AUGC) held its 7th Congress in Madrid, Spain. EUROMIL's President, Emmanuel Jacob, and a delegation of EUROMIL's Spanish member association AUME participated in the event.
The main topic discussed during the opening speeches was the demand for trade union rights for Guardia Civil personnel – a demand which EUROMIL fully supports. Furthermore the speakers criticized that the military disciplinary law is applicable to Guardia Civil personnel.
On the occasion of the 7th Congress, the presentation of the book ¿Todo por la patria? (All for the Fatherland?) took place. It is an independent study conducted by psychologist Daniel J. Lopez Vega addressing the high rate of suicides in the Guardia Civil. The study analyses the working culture, work environment and suicidal behaviour amongst members of the Guardia Civil. It comes to the conclusion, that on average every 26 days, a member of the Guardia Civil commits suicide.