ATME Reaches Collaboration Agreement With The Federation of Municipalities of the Region of Murcia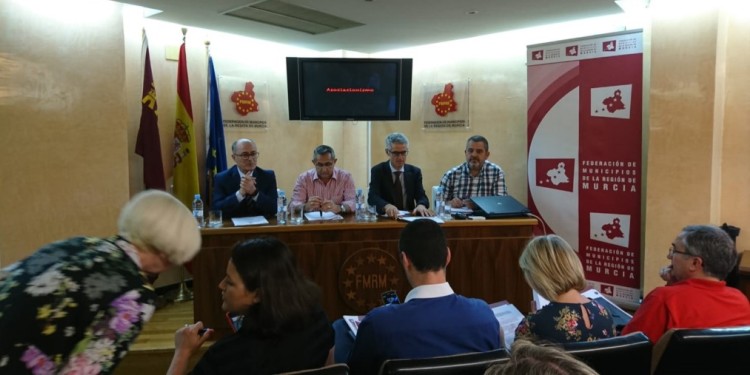 Abstract – ATME, one of EUROMIL's Spanish member associations, reached a collaboration agreement with the Federation of Municipalities of the region of Murcia: An agreement in accordance with the provisions of Organic Law 9/2011, of July 27, rights and duties of members of the Armed Forces, by which associations can make proposals and direct requests and suggestions, as well as receive information on matters that favour the achievement of its statutory purposes.
In this line and responding to the work carried out by the Association on the basis of improving the professional future of our scale, various attempts have been made with institutions and organisations, in order to enable the reincorporation into civilian life of temporary military personnel in the best possible conditions. Fruit of all this was the compromise reached by ATME with the Federation of Municipalities of the Region of Murcia in May of the present year that has culminated on the part of this with him sent to our Association a draft agreement of collaboration with the Ministry of Defence, for its transfer to this, in order to carry out joint actions that promote the incorporation into the labour world of military personnel of the armed forces.
Aware of the great problem faced by thousands of colleagues each year at the age of 45 and having to leave the FAS, this agreement, although it does not solve the problem, is a crucial step for the present and future and for the our
That is why ATME requests that the General Directorate of Military Recruitment and Education, once the study of the draft has been completed, of the steps necessary for its signature and the agreement thus becomes a reality.
In the present agreement, not only the possibility of reservation of seats in the calls for access to local police and the merit of the time of services rendered in the Armed Forces as a professional soldier and troop, but as a novelty is extended the possibility of reservation of places in the rest of the calls for selective processes of access to the positions of official and labor personnel of similar or equal characteristics to those exercised in their military life.
ATME hopes that Murcia is only the first of many other autonomous communities that join the signing of this type of collaboration agreements and that, little by little, our colleagues are more supported.
For more information, please contact ATME.