ATME Meets New Spokesman of Popular Party In Defence Commission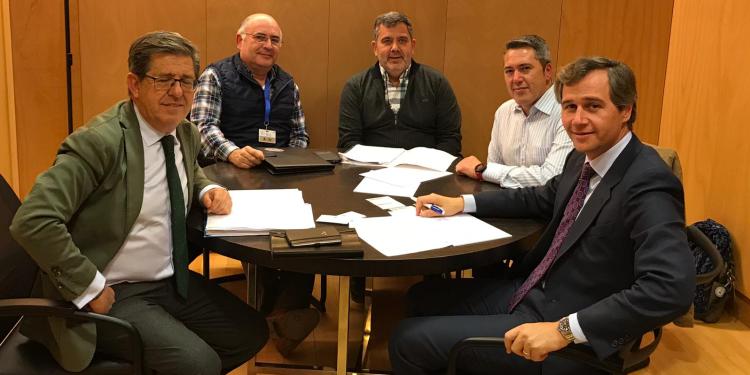 Abstract – On January 22, ATME, one of EUROMIL's Spanish member associations, organised a meeting at the Congress of Deputies with the spokesman and deputy spokesman of the Popular Party in the Defence Commission, Antonio Gonzalez Terol and Jesus Postigo Quintana, being the first contact with the new spokesman who replaces Deputy Ricardo Tarno Blanco. Topics such as the end of the commitment at age 45, salaries, training and reservation of positions in public administrations were discussed. The members of the Defence Commission placed maximum emphasis on the issue of remuneration and the actions they had taken to update it, while the ATME delegation focused on issues such as the official qualifications of the troop and mariner personnel, the completion commitment at age 45 and the actions that were being carried out by the Association with respect to the reservation of seats in regional and local administrations, where there was already a commitment for the aforementioned reservation in the local police of Zaragoza and La Rioja , as well as in the Provincial Service of Fire and Rescue Extinction (SPEIS) of the Provincial Council of Huesca.
For more information, please contact ATME.