25th Anniversary of the European Ombudsman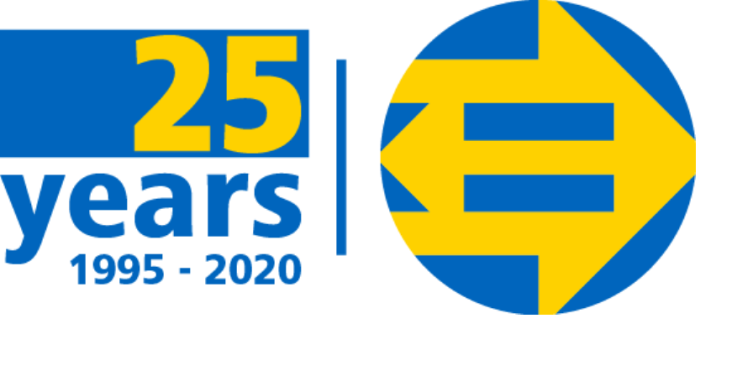 This year, the European Ombudsman is celebrating its 25th anniversary.
Established in 1992 by the Maastricht Treaty, in conjunction with the introduction of European citizenship in EU law, the function of European Ombudsman was only embodied in 1995, with the election of Jacob Söderman as first Ombudsman by the European Parliament and after the latter had adopted the Statute of the European Ombudsman.
Since then, the European Ombudsman has proved to be an essential institution in reinforcing the protection of citizens in relation to cases of maladministration by European Union institutions, bodies, offices or agencies and increasing openness and democratic accountability in the decision-making and administration of the EU institutions.
Individuals, businesses, associations and NGOs can turn to the European Ombudsman for help about problems with the EU administration. Its main areas of work are transparency, accountability, EU tenders and fundamental rights. Since 1995, more than 57,000 complaints were dealt with. The current Ombudsman is Emily O'Reilly.
Since 1997, the issue of ombuds institutions for the armed forces has been at the centre of attention of EUROMIL. A few years ago, it endorsed the recommendations of a Working Group on the "EU Fundamental Rights Officer for the military", which called for greater cooperation of national ombudsmen to deal with armed forces related complaints while soldiers are stationed abroad as well as for clarification of the competencies of the EU Ombudsman in case of EU-led missions. EUROMIL deplores that national human rights institutions and ombuds institutions in particular are not established everywhere and, where established, are not always competent for the armed forces.
Meanwhile the Office of the European Ombudsman indicated that it was receiving complaints from both civilians and military personnel serving in EU missions. Problems should be solved in the field and only arrive at the Ombudsman as a last resort option. Nevertheless, despite its lack of competence to make binding decisions, EU authorities follow recommendations of the Ombudsman.
In the military, should national ombuds institutions be pushed to work more together to monitor and ensure respect of fundamental rights ? Should a separate EU complaint mechanism for CSDP missions be established, for instance on the model of the FRONTEX complain mechanism? Should the competencies of the EU Ombudsman be strengthened? These are still questions that remain to be answered.
EUROMIL believes that Ombuds Institutions are essential partners of military associations. Together, they play an important role in ensuring that the armed forces act in accordance with the rule of law and with respect for human rights and fundamental freedoms. They are crucial elements of public involvement in the democratic oversight of armed forces. EUROMIL is therefore an active participant in the International Conference of Ombuds Institutions for the Armed Forces (ICOAF) and looks forward to a continued exchange with the EU Ombudsman and national and regional ombudsman offices.