The President of the Autonomous City of Melilla Welcomes ATME's Proposals for the Reintegration of Soldiers into Civilian Life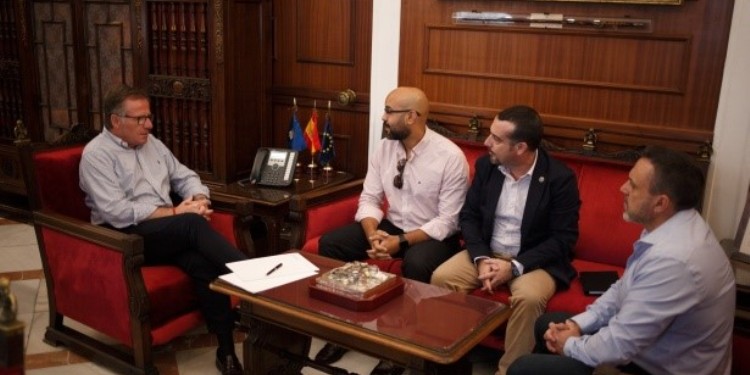 Abstract – In September 2019, a delegation of ATME met with the President of the autonomous City of Melilla to resume talks on measures to the reintegration of soldiers into civilian life. The proposals of the organisation were welcomed by the authorities. These proposals include a dedicated percentage of vacancies in the local police forces, special vacancies in the fire brigade or as mobility agents. The possibility of discussing a dedicated percentage of positions in private security companies was also raised.
The full press release is available hereunder. For more information, please contact ATME.
La delegación en Melilla de la Asociación de Tropa y Marinería Española "ATME", representada por Hamed Mohamed Bouarfa y Marco Antonio Campillo, se reunió en la mañana del día 18 con el presidente de la Ciudad Autónoma de Melilla, Eduardo de Castro, con objeto de retomar el protocolo marco firmado con ATME para la reinserción laboral de los componentes de las Fuerzas Armadas de la Escala de Tropa y Marinería.
La reunión trató, sobre todo, de mantener el protocolo marco vigente con el nuevo gobierno y hacerlo real. El presidente de la ciudad también vio con buenos ojos las nuevas propuestas de ATME, consistentes en aumentar el porcentaje de la reserva de plazas a Policía Local hasta el 20%, como establece la ley, ofertar reserva para incorporación al cuerpo de bomberos y agentes de movilidad, e incluir la posibilidad de hablar con empresas de seguridad privada para reservar también un porcentaje a nuestro colectivo.
Para finalizar, se acordó continuar con este contacto directo, para ir concretando los acuerdos marcados.