A Soldier Standing as Candidate for Top Position in the Danish Trade Union Movement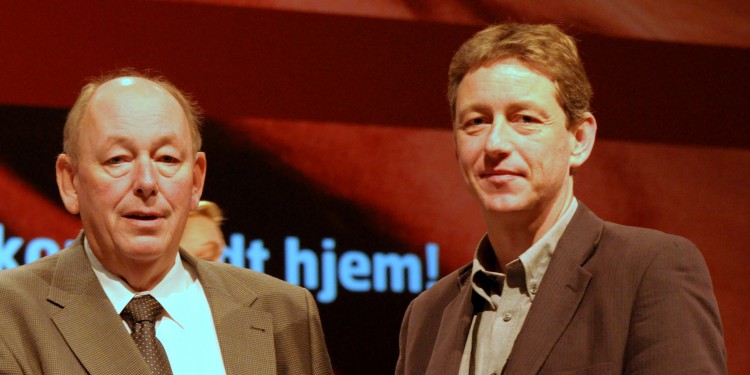 EUROMIL's Vice-President, Flemming Vinther, is running for the presidency of the Danish Confederation of Trade Unions (LO), when Denmark's largest employee organisation holds its Congress in October this year.
Flemming Vinther is the President of the Union of Enlisted Privates and Corporals in the Danish Army (HKKF). He is now running for the presidential position of the Danish Confederation of Trade Unions (LO), which is Denmark's largest central trade union organisation with about 1 million members in 17 trade unions.
If Flemming Vinther becomes LO President, it will be the first time that a President of a military trade union is at the helm of Denmark's largest employee organisation. Flemming Vinther is also different from the "typical" LO President as he comes from a public and relatively small trade union.
"I'm running for the post because I believe that I can make a difference for employees in Denmark", Flemming Vinther emphasises and continues:
"As the Vice-President of EUROMIL, I also think that it sends a strong signal that we, in Denmark, have a real chance of having a soldier at the helm of the largest central trade union organisation and thus as top negotiator in relation with the government and employers' organisations. It's sad to think that at the same time, other colleagues in some European countries are still fighting just to be allowed to form unions".
Three candidates for the post
Current LO President, Harald Børsting, will resign due to his age on the occasion of the Congress in October 2015. That made several labour market researchers guess who would replace Harald Børsting – and several pointed to Flemming Vinther.
"LO is the voice of the employees and guarantor of the Danish labour market model, which forms the basis of the Danish welfare system. I was therefore really happy and proud when I was first mentioned as a possible candidate for new LO President, and after careful consideration, I've chosen to run for the post", says Flemming Vinther.
It is already certain that Flemming Vinther will have a competitor for the post. Current LO Vice-President, Lizette Risgaard, has already announced her candidacy, and so did Kim Simonsen, President of HK – a trade union for members working in retail sector and as administrative staff.
A strong trade union movement
For Flemming Vinther, LO is the unifying voice of the Danish trade union movement.
"Denmark has a strong trade union movement, which everyday helps thousands of members who are in a jam or under pressure from their employer. At the same time, trade unions stand together to ensure a good and flexible labour market", he adds.
In Denmark, the trade union movement is also facing several challenges:
"Most importantly employment. Both to ensure jobs for all and that the available jobs are offered on decent conditions. But also to ensure security for those who lose their job and regular supplementary training and development opportunities. Other important issues are obviously social dumping, but also more distant areas such as how the EU affects the Danish labour market", says Flemming Vinther.
What now?
The election for the President of LO will take place in October 2015. If Flemming Vinther is elected, HKKF will have to appoint a new Chairman at the meeting of its board of representatives in November. This will also mean that Flemming Vinther will resign as Vice-President of EUROMIL.
If someone else one is elected President of LO, Flemming Vinther will continue as President of HKKF and Vice-President of EUROMIL.
"I'm really happy with my job in HKKF, and I cannot imagine running for another position than the presidency of LO. Here, together with the LO member organisations, I have a chance to influence the Danish labour market and help give employees a clearer voice – in this way, I will also continue working for current, former and future members of HKKF".
———————————————————————————————————–
FACTS:
About LO
LO is Denmark's largest trade union organisation and is composed of 17 trade unions;
Around 1 million employees have chosen to be member of a trade union under LO, public and private employees alike;
Today, approx. 2.6 million people in Denmark are wage and salary earners;
LO was established in 1898;
LO is in charge of the overall and interdisciplinary work of the trade union movement, while the individual unions manage the daily contact to members and workplaces and negotiate new collective agreements.
About HKKF
Trade union for conscripts, enlisted privates and corporals in the Danish army;
Approx. 4,000 members, which corresponds to a rate of unionisation of approx. 90%;
Member of LO since 1981.
About Flemming Vinther
Vice-President of EUROMIL and Board Member of EUROMIL since 2008;
President of HKKF since 2004;
Chairman of the Danish Joint Committee of the Central Organisations, which negotiates collective agreements for all government employees in Denmark.