Priorities of the German EU Council Presidency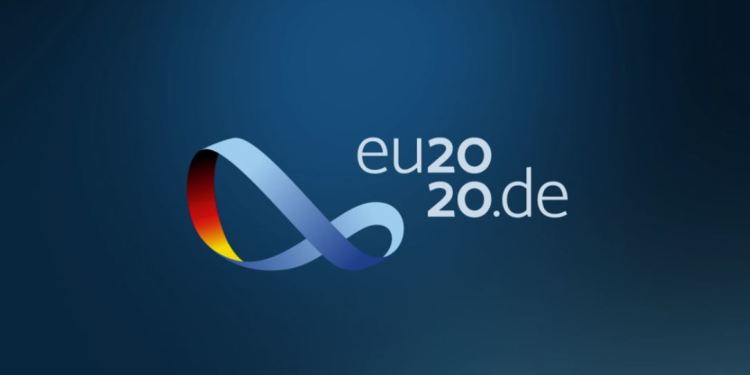 On 1 July 2020, Germany takes over the Presidency of the Council of the European Union for the 13th time since 1957. The Presidency rotates every 6 months and will be held by Germany in the second half of 2020. To ensure coherency, three Presidencies are grouped together – Germany shares the Trio-Presidency with Portugal (1st half 2021) and Slovenia (2nd half 2021).
The common focus of the Trio Programme is the recovery from the COVID-19 pandemic. In their programme, Germany, Portugal and Slovenia pledge to work on the economic and social recovery in the aftermath of the health crisis. They will pay special attention to issues related to occupational health and safety (a 4th proposal to add more substances to the Directive of the European Parliament and of the Council amending Directive 2004/37/EC on the protection of workers from the risks related to exposure to carcinogens or mutagens at work is expected) as well as the implementation of the European Pillar of Social Rights. Upwards convergence of social rights in general as well as discussions around a minimum wage are planned to be on the agenda of the next EU Social Summit to be held in May 2021.
The motto Germany has chosen for the EU Presidency is "Together for Europe´s recovery".
Besides the recovery from COVID-19, Germany in particular plans to work on the Multi-annual Financial Framework as well as the future relationship with the United Kingdom after Brexit. In the field of security and defence, deepening the CSDP, supporting the High Representative of the Union for Foreign Affairs and Security Policy Josep Borrell in his work on the European "strategic compass" and a common threat analysis will be on the agenda of the German Presidency.
Germany sees its role as a bridge builder rather than leader in the above-mentioned areas and acknowledges that it will be a challenge to combine long-term political initiatives like for example the European Green Deal with short term crisis recovery programmes. Equally challenging will be the fact that physical meetings are going to be reduced due to the COVID-19 pandemic and related safety measures.
More information about the German EU Council Presidency can be found here.