News From Greece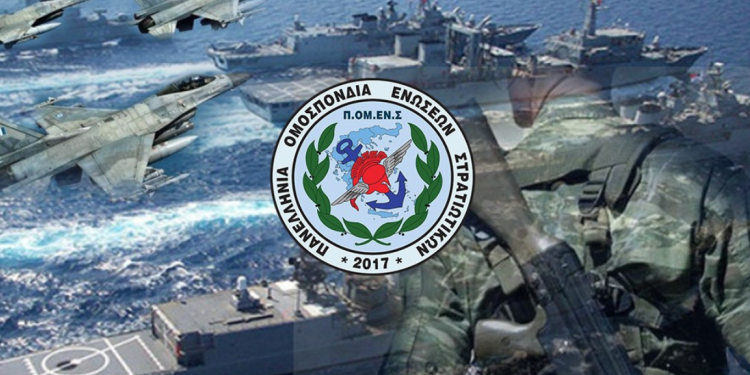 Mandatory Vaccinations
PFEARFU, expresses its concern about the decision of the Military Leadership to call the military personnel of the Armed Forces to decide on the implementation of provisions of the Legislation, regarding the obligation of vaccination against the COVID-19 pandemic and their possible involvement. Specifically the personnel of the Armed Forces are called to declare whether they fall under the exceptions of compulsory vaccination. However, the legal provisions do not directly imply the inclusion of any personnel of the Armed Forces in cases of compulsory vaccination, nor are we aware of any relevant decision that has introduced compulsory vaccination of Armed Forces officers. PFEARFU, realizing the seriousness and responsibility required for the management of the COVID 19 pandemic as well as the psychological pressure exerted on the hard-working Greek military personnel, calls on the political and military leadership to:
Initiate further measures that could potentially help increase the percentage of military personnel wishing to be vaccinated. Instead of the MANDATORY VACCINATION, to make a substantial effort to inform the military personnel by the highly trained medical personnel of the Armed Forces, in order to remove any resevations of our colleagues, about the safety of vaccinations and non-vaccination or to be convinced of the NECESSITY OF VACCINATION, as a protection measure against the pandemic; and
Accelerate the creation of vaccination centers in large units and military areas as well as in recruitment centers, according to the announcements of the Prime Minister, in order to speed up the process of vaccination.
We call on our colleagues to wait for further clarifications and instructions from the General Staffs on the matter, before submitting any documents.
Press release available here.
Thessaloniki International Fair
The Federations of the Security Forces and the Armed Forces decided to follow a common step in view of the established protests of the country's trade union movement during the opening of this year's 85th Thessaloniki International Fair.
Press release available here.
For more information please contact PFEARFU.