Italian Military Unions meet the Minister of Defence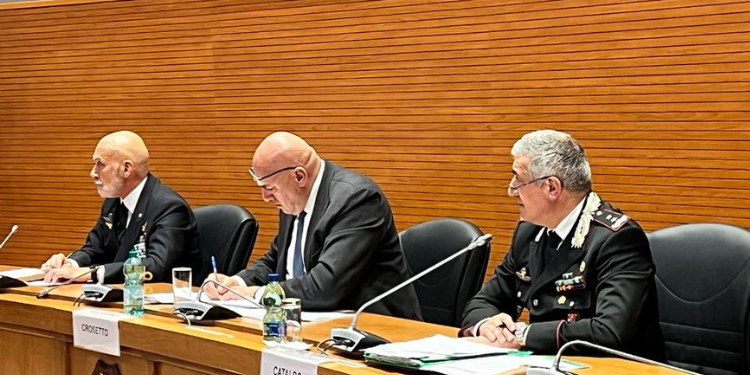 On Monday 8 May, the Minister of Defence met with the Military Professional Unions (APCSM).
The meeting was attended by Secretary-General Massimiliano Zetti, assisted by the Assistant Secretary-General Roberto Di Stefano from Nuovo Sindacato Carabinieri (NSC).
Secretary General Massimiliano Zetti reported that Minister Crosetto agreed on the need to move towards more complete trade union practicability and stated that as of December 31, 2023, membership will be measured, and from 1 January 2024 there will be the beginning of the real labour relations, subject to the enactment of the regulation implementing the law and of the implementing decrees. Another important decision that the Minister has publicly undertaken is the immediate use of the institution of the extraordinary license for union leaders until now forced to take advantage of their holidays and weekly rest periods in order to carry out union activities. As always NSC will monitor the fulfilment of the promises made.
According to Roberto Di Stefano, the Minister paid careful attention to the military unions' concerns and committed to speeding up and facilitating union relations. The calculation of representativeness will be conducted by the end of this year, and a directive will be promptly issued to convert special leave for union activities. This will eliminate the need for union leaders to use personal and rest leave, which has been the case until now.
Furthermore, Minister Crosetto announced that the negotiation phase concerning contracts will be extended to allow the participation of trade union organizations at the respective tables. Di Stefano concludes that these serious and specific commitments demonstrate an elevated and continuous attention to the needs of Military Workers. The unions will now focus on advocating for changes in the law, addressing contradictory points and seeking the same dignity and equal opportunities enjoyed by their counterparts in the State Police and other civilian police forces.
Overall, the meeting between the military unions and the Minister of Defense was deemed positive, with important promises and openings made.
Read the press release here. (Italian language)