EUROMIL's support to Ukraine: 1 year since the start of the war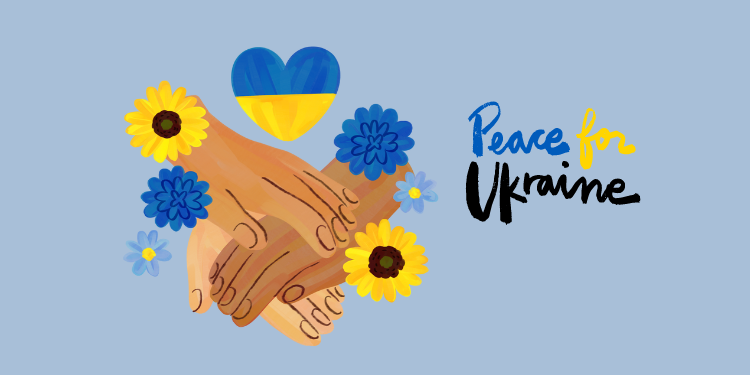 On the 24th of February 2022, Russia invaded Ukraine on a war against democracy, freedom and self determination. One year later the destruction of the country and the loss of countless people have made clear that war was returned in Europe and our unprecedented support is and will be vital until Ukraine gains its freedom once again.
EUROMIL supported Ukraine and Ukrainian people from the start and continues to do so. On 4 March 2022 the Board of EUROMIL supported the ITUC/ETUC in a joint call to action to stop the war in Ukraine and expressed solidarity with the Ukrainian people, workers and trade unions. Besides, on 15 March 2022, EUROMIL's Brussels Office participated at the ITUC/ETUC action for Peace.
To continue, on Friday 29 April 2022, EUROMIL's 125th General Assembly in meeting in Trenčín (Slovak Republic) discussed the situation in Ukraine and in this regard adopted a declaration. The declaration underlines the severe consequences of Russia's unjustified aggression against Ukraine, calls for a quick and peaceful solution, while it also stresses the need to prepare in dealing with the aftermath of the war.  Hence, timely discussions focusing on the post-conflict situation in Ukraine are also essential; People may experience psychological disorders, as PTSD, when the war is over, and may be facing extreme financial problems to resume their lives. International cooperation and assistance will remain crucial.
We, as EUROMIL, will continue to support Ukrainian people in their fight for independence and call for immediate ceasefire, diplomatic talks and the return of peace in Europe.