EUROMIL looking forward to renewed collaboration with Malta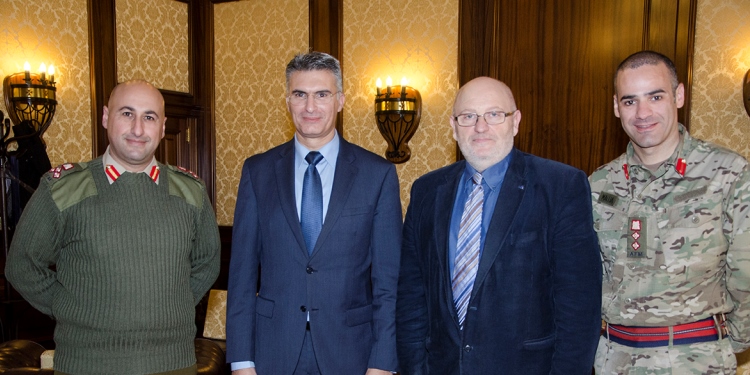 On 3 February 2016 the President of EUROMIL, Emmanuel Jacob, visited Malta.
Since several years the Dependent Soldiers Association (GHDS) has been an observer at EUROMIL. However, a change in Maltese legislation last year opened new opportunities for military personnel. With the amendment of the Malta Armed Forces Act, trade union rights were granted to the members of the Maltese armed forces. As from now on, they can join trade unions open for all ranks and sectors of the forces. On the one hand, these trade unions will be entitled to negotiate employment conditions and participate in dispute resolution procedures. On the other hand, force members may not take part at industrial actions (such as strikes).
In the morning, the President had a meeting with the leadership of the General Workers' Union (GWU) to discuss possible future collaboration between the biggest Maltese trade union and EUROMIL. After this most friendly and successful exchange of views, Emmanuel Jacob had an appointment with the Minister of Security and Internal Affairs, Mr. Carmelo Abela, and the Commander of the Armed Forces, Brigadier Jeffrey Curmi and his Deputy, Colonel Mark Mallia. Also on this level future ways of collaboration were discussed.
It has been agreed to meet again on short term in order to share the know-how of EUROMIL about trade union rights and the functioning of trade unions in the armed forces with the General Workers' Union as well with the defence forces.
"These meetings had a very positive outcome", President Jacob said when back in Brussels after his visit. "EUROMIL is looking forward to work closely together with GWU and it will certainly also learn from their long-lasting trade union experiences. Therefore, a first common initiative will already be taken in the weeks to come", he added.
Photo: Maltese Ministry for Home Affairs and National Security