EUROMIL Board in Strasbourg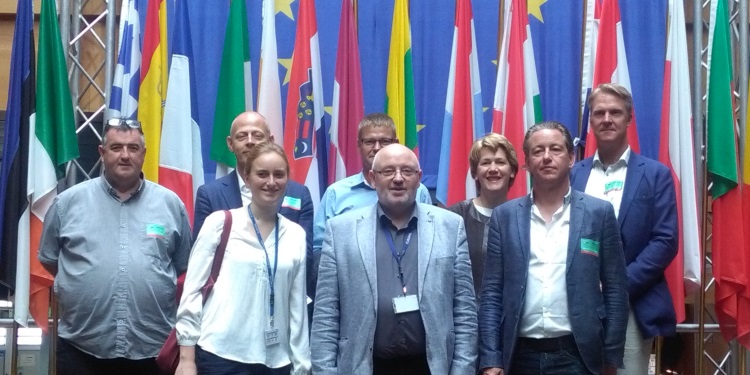 From 4 to 6 July 2016, the Board of EUROMIL visited the European Parliament in Strasbourg, facilitated by Ivo Belet, Member of the European Parliament. The members of the Board had the occasion to visit the premises of the European Parliament in Strasburg, and learn about its policy and decision making process. They could partly follow the debate on the outcome of the European Council held in the plenary in the presence of the President of the European Commission, J.-Cl. Juncker, and the President of the European Council, D. Tusk.
To round off the visit to the European Parliament, the Board members visited the Robert Schuman House in Scy-Chazelles (area of Metz). The house, preserved as it was when Robert Schuman died in 1963, has been transformed into a museum and is an impressive monument. "In these challenging times, it is of vital importance to take a step back and to reflect Europe's founding principles and values. There is no better place for this than the quiet house and wonderful garden of Robert Schuman, the founding father of the European Union", Emmanuel Jacob, President of EUROMIL said.