Denmark increases its defense budget and puts opt-out from European defense to vote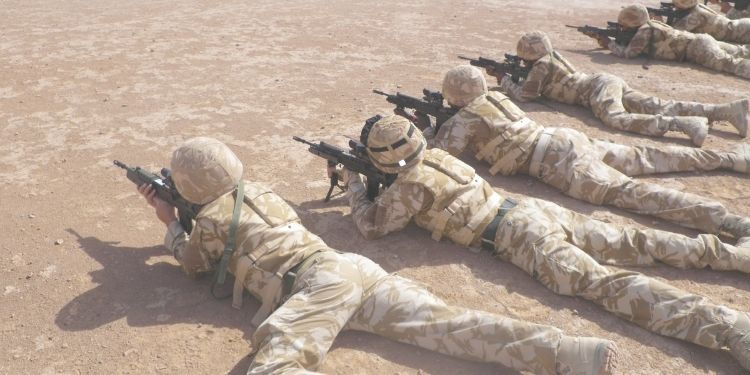 Denmark will vote on its opt-out from EU defense policy on June 1, Danish Prime Minister Mette Frederiksen said on a press conference on the 6. of March. Denmark won exemptions from some EU policy areas, including the euro currency and defense and security policy, in a 1992 referendum on the Maastricht Treaty that laid the groundwork for the modern European Union.
Denmark will also increase its defense budget gradually to reach 2% of GDP by 2033, equivalent to an increase in annual defense spending of around 18 billion DKR ($2.42 billion Euros).
In CS, chairman Jesper Korsgaard Hansen is pleased with the decision to increase the budget.
– The reason for the increase is tragic, he states.
– But I still allow myself to rejoice that the politicians have now realized the significant threat that is to our security. Security, safety, and democracy does not come for free, and the threats are in our backyard.
The big question now is what capacities the forthcoming funds should be spent on. Various materials are already being pointed out, but in CS Jesper Korsgaard Hansen is making a point of insisting that the politicians first and foremost invest in the employees.
– If the Danish defense cannot recruit and retain its employees, it cannot solve the operational tasks – regardless of how much new equipment the politicians decide to buy. The employees experience a massive shortage of colleagues as well an extreme workload, lack of training, lack of equipment and lack of prospects. That makes younger soldiers seek a future career elsewhere, and I think that development should be reversed.
– Therefore, I want to emphasize to politicians that they must prioritize retention, recruitment, and the working conditions of employees if you want a defense that is strong enough to counter the present and future threats, Jesper Korsgaard Hansen states.
Regarding the vote on Denmark's opt-out from EU defense policy, CS has made the decision to stay neutral in the matter.